Kendall Jenner Lands Yet ANOTHER Fashion Campaign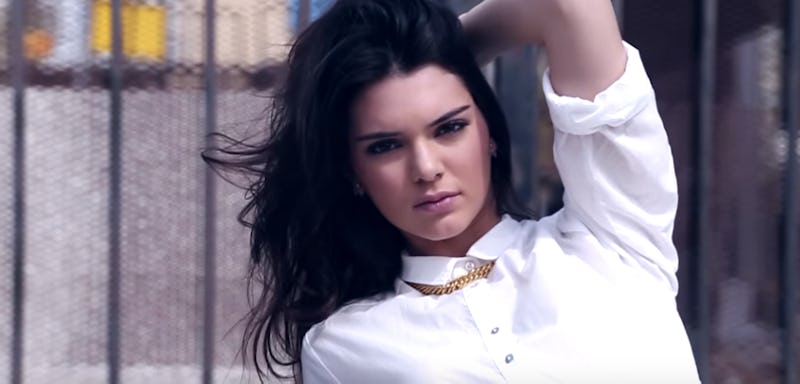 Whenever a model of the moment lands an ad campaign for a brand that we laymen (women?) can actually afford, it's a gift sent from above. Filipino brand Penshoppe named Kendall Jenner the brand's new face, and while the pictures are as every bit as sultry and alluring as her Calvin Klein ads, no one in the U.S. is going to be getting their hands on her outfits anytime soon.
The low-end fashion brand is to Southern Asia what Zara and H&M are to Americans: on-trend clothing that won't break the bank. A quick scroll through their website and it's easy to tell that a Penshoppe would indeed give Forever21 and stores of the like a run for its money. To my dismay, though, the brand only has stores open in places like the Philippines, Cambodia, and Indonesia, according to its website. Normally in this case I would turn to an online store, but there doesn't seem to be any information about international shipping. Sigh.
And this isn't the first time Penshoppe's tapped Western faces to front its campaigns: The other half of the CaKe squad, Cara Delevingne, is also featured this season. In the past, stars like Leighton Meester, Zac Efron, Nina Dobrev, and Ian Somerhalder have fronted campaigns.
While this is the first time Jenner's ever modeled for the brand, her Urban Rebels campaign is no disappointment. In a release video featured on the company's YouTube page a few months back, Jenner, in her typical monotone drawl, expressed her excitement over the campaign. "The team is amazing, the clothes are amazing, and I can't wait for you guys to see it," she told viewers.
Considering I've already felt a strong desire to purchase everything the model of the moment wears, I'm just going to tack Penshoppe on to the end of my wish list. How did I not know this brand, or its campaigns, existed until now?
Here's the full campaign video of KJ looking ever so cute in a backwards baseball cap.
Oh, and we can't forget Cara's Denimlab campaign either, which is equally as newsworthy.
Dear Santa: If I'm good this year, will you bring a store to the US? Love, Maddy.
Image: ClubPenshoppe/YouTube