'Teen Wolf' Season 5 May Keep Us Waiting For More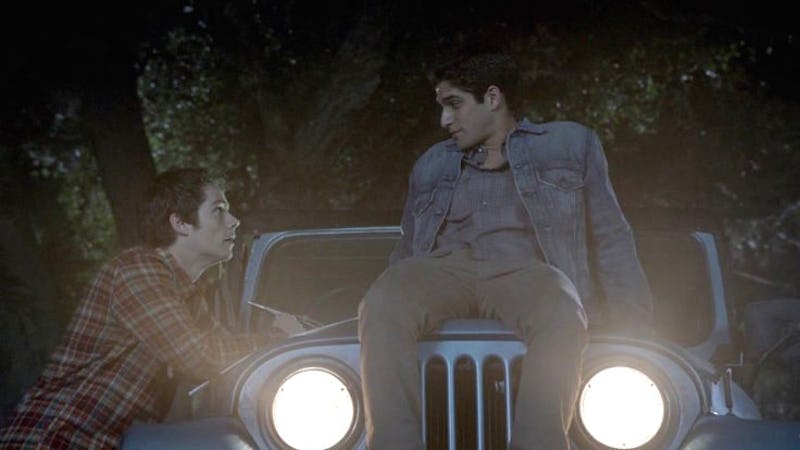 So much is going wrong with Scott McCall's pack right now on Teen Wolf Season 5. Theo has infiltrated Scott's mind, Stiles had to kill someone and is now at odds with his best friend about it, Liam is angry with Scott for not wanting to save his girlfriend, and Kira is gone. Thanks to the Season 5 premiere, we know that Lydia ends up in Eichen House with Dr. Valack and that the Dread Doctors and Theo are here to stay for a while. But we're still woefully unaware of what's to come for the people in this ragtag yet endearing supernatural pack we've come to love. With so much left up in the air, I have to know when Teen Wolf Season 5 will return — hopefully with some answers. Monday night's midseason finale should give us some hints into the Dread Doctors and Theo's plan in Beacon Hills, but since the villains of Season 5A are sticking around through Season 5B, it's safe to say that things won't get better for Scott and his friends anytime soon.
Unlike Season 4, which was only 12 episodes, Season 5 has already been announced to be a super-sized 20-episode season with the same story arc throughout both halves. While it's awesome that we know Scott and his friends will be back still fighting the Dread Doctors, Dr. Valack and Theo after the series returns from its hiatus, the real question now is when does that hiatus end? Unfortunately we don't yet have that answer. MTV has yet to reveal the date of Season 5B, however the last time Teen Wolf was split into two half-seasons, in Season 3, the second set of episodes premiered in January, so the network could follow a similar schedule this time. Still, the official answer is a mystery right now, just one of many the series needs to resolve soon.
For example, we've already seen many of Lydia's flashbacks in the Season 5 premiere come to fruition. For one, Kira has left Scott and the pack to take care of her growing and unstable kitsune power. Stiles' jeep has already been toppled over with Stiles still in the car, but thankfully he's alive. (Seriously thank you for this Teen Wolf.) We've also seen Melissa McCall slap Sheriff Stilinski, though I'm not going to lie, I was hoping this was going to be some kind of romantic spat (Melissa + Sheriff forever!). We still have to witness Liam fighting Scott, but it looks like that will happen in the Season 5A finale, especially considering how angry Liam must be at his Alpha for not wanting to save Hayden by turning her into a werewolf.
Plus, while Lydia is in Eichen House, we see her interacting with Dr. Valack (who is now third eye-less) and he seems to be up to no good. Who knows what other nefarious plans this creepy doctor has up his sleeve? There is so much more left to find out in Season 5, so let's just hope this hiatus won't be too painstakingly long. I'm already feeling impatient.
Image: MTV