7 Perfect Date Ideas For Book Nerds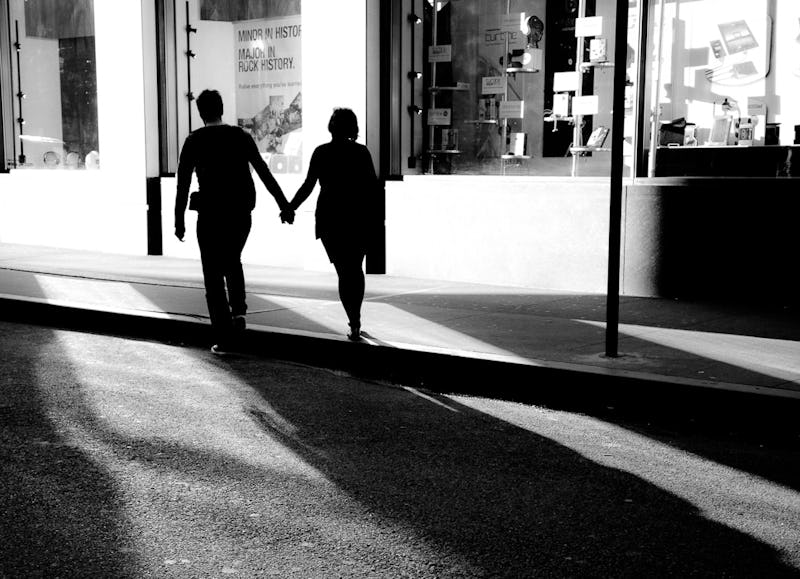 Planning a date, whether it's a first date or with something whom you've been seeing for a long time, can be stressful. You want it to be perfect. As a book nerd, though, there's extra pressure: You want it to stand up to some of literature's most amazing dates. You have high expectations, and, frankly, I don't think there's anything wrong with that.
Going out for dinner and a movie is a classic night out that won't fail, but it's definitely been done one too many times. Staying in and watching Netflix is also a safe bet, but there's not a lot of excitement in it. So, what's a girl to do? Going on new and adventurous dates is important to keeping your love life happy and healthy.
Getting to know someone can be a long process, and for me, there's no better way to get to know my date than taking a quick look at his bookshelf. If he's a keeper, I like to plan a couple of book-themed dates and see how it goes from there. Whether your date is a book nerd like you or not, try going on some of these unique dates below. You won't regret it.
Go On A Book Scavenger Hunt
Plan a date at the biggest bookstore near you and spend the day scanning the shelves for specific items like your favorite childhood books and the strangest book covers you've ever seen. Try splitting up and finding an author with your same last name in different sections. Explore a new genre within the store the both of you aren't familiar with. At the end of the day, buy your favorite books and swap them with each other so that your next date can be spent discussing them.
Create A Book-Themed Dinner
Get inspired from these book-themed dinner ideas! You can cook together (if that sounds like fun for you) or make it before your date arrives. Don't forget to whip up some Alice in Wonderland cookies or tasty Butterbeer from Hogsmead for dessert.
Attend A Literary Event Together
If you're both into poetry, look up when the next poetry reading is. Look and see if one of your favorite authors might be in town soon for a signing. Even if you don't live in a big city, there are almost always literary events happening at local bookstores and libraries.
Go To A Movie Based On A Book You've Both Read
I know I said the movie date is overdone, but if there's a movie adaptation coming out soon (Mockingjay, anyone?) and you've both read the book, it'll be a good way to get to know each other in new ways. If the adaptation is good, you can both go crazy over all the details the movie got right. If it was done pretty poorly, though, then you can both grab a drink at a nearby bar and talk about why the book is always so much better than the movie.
Take A Trip To The Museum
Art, history, science — whichever museum is nearest to you or you find the most interesting and has a lot of reading involved makes for a great date. You can both explore, hold hands, and learn new facts as you walk around the museum halls. You'll end up learning a lot about your date by what interests and bores him or her.
Explore The Library And Leave Love Notes Behind
This might be a date to go on after you know each other a little better, since it's a bit more intimate. Head to your closest library with a journal and pen. Sneak through the aisles and find your favorite books. Scribble down quotes, moments, or just the fact that whoever picks up this book next will absolutely adore it and leave the note inside the front cover for future readers. While you're at it, sneak in a kiss or two when the librarians aren't looking.
Drink Wine And Discuss Your Favorite and Least Favorite Novels
Get fancy or wear your favorite sweatpants, either way, be ready to discuss and debate some great novels. Tell your date why Jane Austen is way better than Hemingway (or vice versa) over a glass of red wine. Make it as romantic or casual as you'd like. For book nerds, I don't think there's anything better than drinking wine and talking about books all night long.
Images: John Fraissinet/flickr; giphy (7)