What We Know About 'Last Man On Earth' Season 2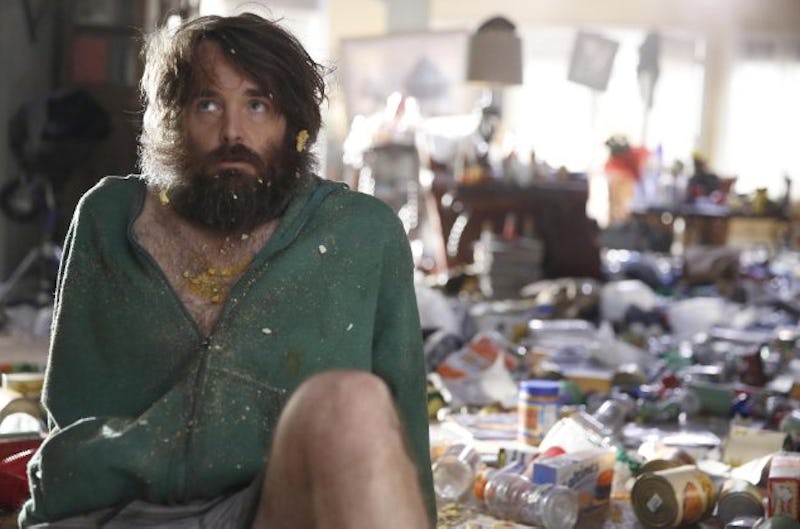 With the Emmys right around the corner, we're getting closer and closer to the time when, all of a sudden, everyone will be obsessed with your favorite show that you liked before it was cool. It's a tale as old as time — Tatiana Maslany gets one Emmy nomination, and, all of a sudden, everyone's like, "Have you seen this show Orphan Black? It's so good." And you're like, "Yuh doy, it's been on since 2013 and she's been snubbed every year since then, and I've seen every episode, catch up." It's a tale as old as time, and I'm predicting it's about to happen with Last Man On Earth , the post-apocalyptic comedy series starring Will Forte as Phil Miller who is... y'know... the last man on Earth and stuff.
If you already watch the show, great job, that's the right decision, and I'm proud of you. But hold onto your butts, because you're about to be joined in that club by a whole bunch of people who use the Emmys as their own personal to-watch list. (Myself very much included.)
So, basically, what you need to do to stay ahead of the herd is learn all there is to know about Season 2 of Last Man On Earth , which is not yet out. We've been able to cobble together some details about the season as hints have been dropped and interviews have been given leading up to the second season's premiere. Just make sure you memorize it before the awards on Sep. 20, so you can look smart in front of all your friends.
1. It Premieres On Sep. 27
That's a Sunday, naturally, because my DVR's destiny is to be tragically overloaded on that day of the week. It'll be airing at 9:30 p.m. on FOX.
2. Mike Might Be Coming Back From Space
Forte has made no secret of his affection for fellow Saturday Night Live alumnus Jason Sudeikis, who plays Phil's brother Mike on the show. He likes him so much that he seems to want to give him more to do, which Forte has hinted would probably necessitate him coming down from space.
3. We'll Be Moving Away From Tucson
Thus far in the series, we've centered around Tucson, Arizona, but, in the same way that Forte wants to give Sudeikis more to do, he says he also wants to explore other parts of the United States. Places they couldn't normally go, such as...
4. They Go To The White House
What did I tell you? We're gonna swap out that diving board to poop in the President's toilet, so all aboard for an adventure!
5. Will Forte Will Be Rocking A Beard
Hey, if it ain't broke, don't fix it.
6. There Will Be Fewer New Characters
Whereas last season, there was a pretty definite pattern of introducing characters on a fairly regular basis, that will be changing up the second time around. In Forte's own words:
We loved introducing new characters last season. The last thing we want to do is use character introduction as a crutch. So we're trying to find interesting ways to have the stories move around with the existing group. It's always nice to know that in your back pocket, you could introduce a character and if you needed to move a story along. But we have a lot of very different types of story lines planned for this season that hopefully are as satisfying as the ones last year.
7. There's No Word Yet On Season 3
Because of new streaming platforms like Netflix and Amazon, I've gotten used to the third season of something getting approved before the second even airs, but this isn't a case like that. Which only makes it more important that you tune in for Season 2, so that this show finally gets the recognition it deserves and a whole bunch more seasons greenlit.
And that's all we have so far! At least until Sep. 20, when we can hopefully add "It's Won An Emmy Award" to the list.
Images: FOX (1); Giphy (7)