9 Ethical Beauty Products You Need For Fall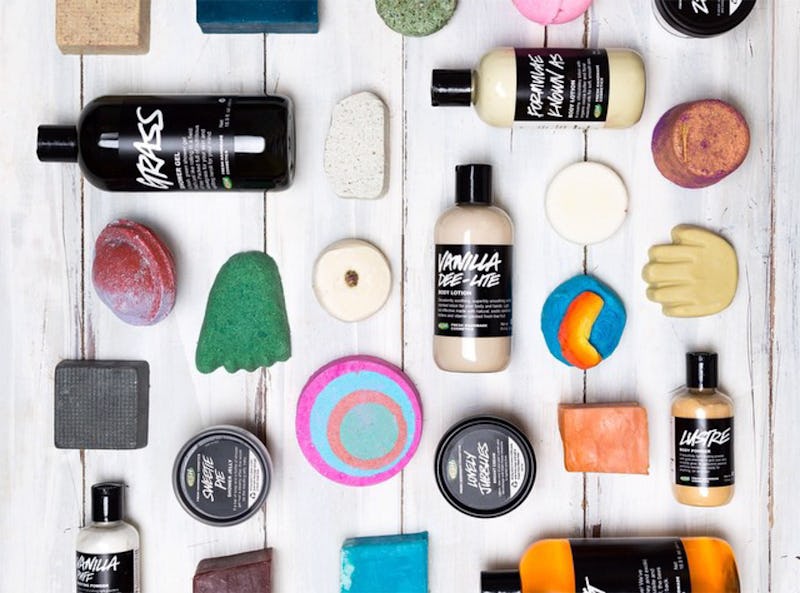 Any change of season is harsh on the skin, according to Indie Lee, an expert in organic beauty products, but fall can be especially trying. That's why you need these nine fair trade beauty products to survive the season. As the climate gets drier, your skin and hair does as well, so it's crucial to find gentle moisturizers, serums, and balms that won't cover your visage in chemicals.
I find it slightly disheartening that a lot of research and sorting through the Internet is required to find truly fair trade beauty products, yet their impact on the world is worth the time and expense. While buying one of these products may not save the world, your purchases may help one worker receive fair wages for his or her labor, according to Fair Trade USA.
As Joey argued on Friends, there truly is no such thing as a selfless act. Yeah, the global impact of fair trade products is important, but I also just legitimately love how the stuff feels on my face. Although my bank account doesn't like it when I splurge on fair trade products, my moral compass and general sense of compassion seem to align.
Grab your PSLs, UGG boots (hey, my feet need to be warm for my heart to be happy), and scarves and try these nine fair trade beauty products to help your skin and beauty routine survive the new season.
1. Essential Care Organic Eye & Lip Liner
The eye pencils by Essential Care are the first ever Soil Association and Fair Trade certified eyeliners in the whole wide world, according to Essential Care's website. Available in black, brown, and a rose lip liner, they can be used on the eyes and mouth.
Essential Care Organic Eye & Lip Liner, $14.07, greenfibres.com
2. Sunshine Bath Bursts
These bath bursts by Honeystreet Handmade contain Fair Trade ingredients and promise to leave you with soft skin, which sounds perfect compared to dry, cracked skin caused by fall's crisp air. Also, they'll leave you and your bathroom smelling like the summer season we already miss.
22133 Sunshine Bath Bursts, $5.06, honeystreethandmade.com
3. Organic Mineral Lipstick - FIG FONDANT Limited Edition
Because nothing says fall like darker shades of lipstick. This color is part of the first line of lipsticks to be certified to Soil Association standards and Fair Trade standards. Also, it will look great around the ring of your coffee cup.
Organic Mineral Lipstick - FIG FONDANT Limited Edition, $34, odylique.com
4. Colour Crush Nails
Sure these colors may seem like they're for summer or spring, but individually, they're perfect for fall. The orange and yellow would make for some pretty perfect candy corn nails, right? They're made with marula oil from the Eudafano Women's Co-operative in northern Namibia, according to The Body Shop's website.
Colour Crush Nails, $11.25, thebodyshop.com
5. Whipstick Lip Balm
My biggest beauty pet peeve is chapped lips. This Whipstick lip balm combines fair trade butter and beeswax as well as honey and cocoa absolute, so it smells amazing.
Whipstick Lip Balm, $6.47, lush.co.uk
6. Liquid Eyeliner
The Body Shop states this fair trade liquid eyeliner is easy to control and "delivers color exactly where you want it." Hello, cat eye. Let me introduce you to fall.
Liquid Eyeliner, $10.13, thebodyshop.com
7. Flawless Skin Protecting Concealer
This concealer is a three-fer: It's Fair Trade certified, covers blemishes, and is non-drying, so it won't flake off in the crisp fall winds. I'd say all that makes it possibly the most crucial product for this season.
Flawless Skin Protecting Concealer, $9.25, thebodyshop.com
8. Charity Pot Hand & Body Lotion
Lotion is my BFF during fall and winter. LUSH states 100 percent of the price, minus taxes, goes to small organizations with beliefs that align with LUSH's. It's made from ethically sourced ingredients and can keep your skin nourished and healthy despite the weather.
Charity Pot Hand & Body Lotion, $7.82, lushusa.com
(BTW, pretty much all of LUSH's products are ethically sourced, so go wild.)
9. All-in-One Face Base
Confession: In my personal beauty routine, I used to use foundation, cover up, and powder. It was a lot. This fair trade certified, all-in-one base is velvety and covers like a matte compact, keeping your skin even and hydrated. Bye bye, three step base.
All-in-One Face Base, $22, ulta.com
With all this ethical goodness bouncing around in your beauty bag, you're pretty much guaranteed to have your best fall yet.
Images: lushcosmetics/Instagram; Courtesy Brands