Rejoice! 'A Court Of Thorns And Roses' Film Coming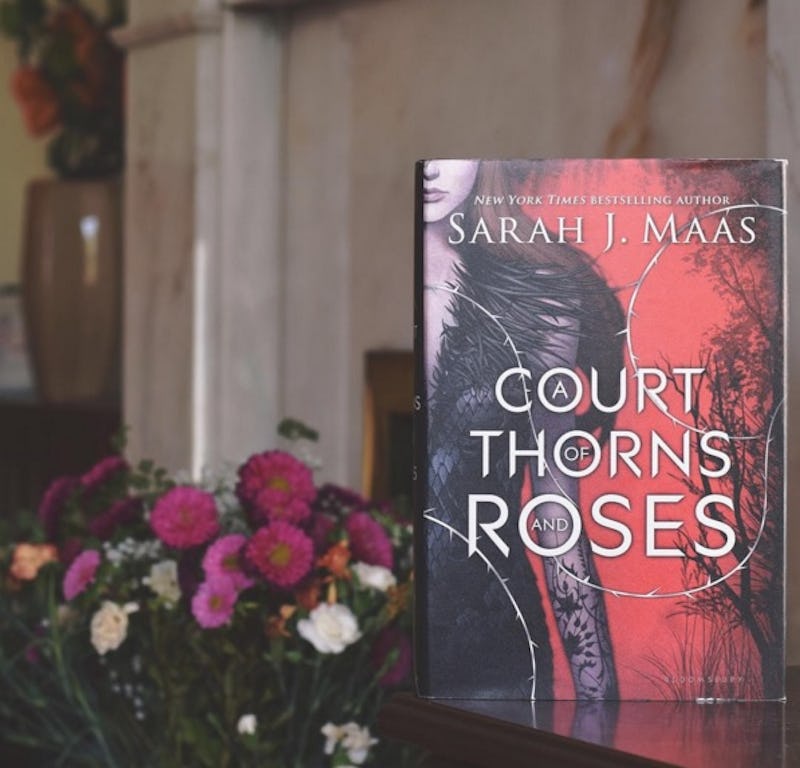 Good news, Sarah J. Maas fans: You're going to be getting an A Court of Thorns And Roses film! Maas fans have had a great year so far; in September it was announced that Maas' Throne of Glass series is coming to TV, and now ACOTAR will be getting the Hollywood treatment. And it gets better: ACOTAR is only the first in a new series of books, meaning that we may be getting a whole film series out of this. Awesome.
Maas' fantasy novels, with their badass heroines and steamy romances, have had readers hooked since 2012, so it's about time we see some on-screen action. Even non-fantasy lovers have had their hearts stolen by Maas, perhaps because her novels' timeless fairytale origins throw these books into a genre all of their own. The Throne of Glass books were inspired by Cinderella, and A Court of Thorns and Roses has undertones of Beauty and the Beast — but the page-turning storylines are all Maas.
ACOTAR has had readers so crazy that it was apparently a "competitive situation" as to who would get to produce the film. The honors of bringing this fan favorite to life eventually went to Tempo Productions.
So from the TV show, to the ACOTARfilm, to the next book in the ACOTARseries (which will be called A Court of Mist and Fury, and is hitting the shelves next May), there's a lot for Sarah J. Maas fans to look forward to right now.
Image: fictiontea/Instagram