Bieber's 'Purpose Vids Will Make You Want To Dance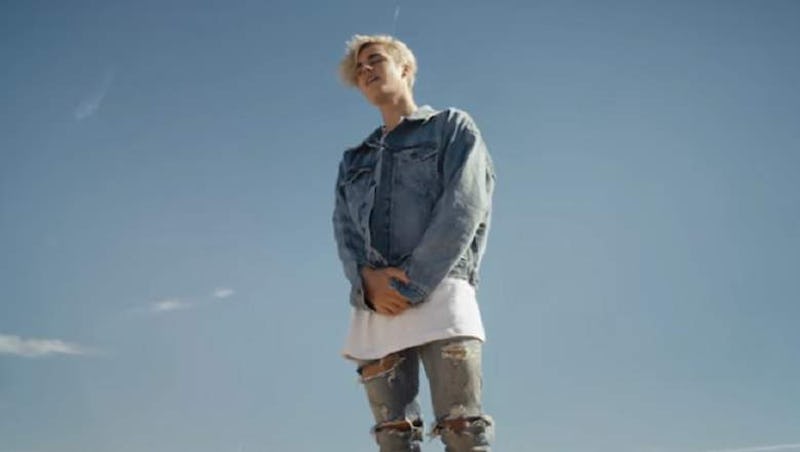 Best news ever or best news ever? On Saturday, Justin Bieber will be releasing a new music video every hour for each song on his new album, Purpose. Complete with the kind of dancing that will make you want to stop everything you are doing and go register for a dance class, the videos are each perfect in their own right. So far, we have visuals for the emotional slow-jam "Mark My Words," the low-key electric beat "I'll Show You," the Jack Ü collab "What Do You Mean," the laid-back "Sorry," the melodic hummer "Love Yourself," the upbeat dance track "Company," the heavily R&B influenced "No Pressure," and the bass-heavy "No-Sense."
Let's just say that personal history aside — the Biebz has come a long way since he was discovered as that 12-year-old kid on YouTube. In fact, people are saying that this might be the best album of the year. Woah. Talk about a Belieber resurrection. As if the album needed any more praise or press, this releasing of videos was a massively smart PR move, and just upped the ante on all the buzz surrounding Purpose . Each video has some sort of narrative, stunning, picturesque visuals, and some of the best dancing we've seen since maybe Missy Elliot during her prime back in the aughts. Here are the best dance GIFs from the series, Purpose: The Movement, so far.
"Mark My Words"
1. This Knee Movement
EMOTIONS.
"I'lll Show You"
2. This Casual Break Into Flash Mob Scenario
Would use this regularly.
3. This Drive The Car
Bieber take the wheel.
4. Whatever This Incredibly Body Movement Is
IDK but I love it.
5. This Graceful Fall
Grace: defined.
"Love Yourself"
6. This Get Out Of Bed Struggle
I feel this one on a deeper level.
7. This Let's Make The Bed Move
Making the bed = hard.
8. This "Feed Me Please" Move
So hungry.
9. This Dance-ception Moment
Videos of videos.
"Company"
10. This Diner Freestyle
I'll have a side of fries with that shake. BOOM. (Sorry.)
11. This Hello, Nice To Meet You Move
Quite the introduction.
12. This (Blue)Moonwalk
Killing it.
"No Pressure"
13. This Key In The Ignition Move
This guy knows what's up.
14. This Putting On A Onesie Move
Accurate.
15. This Pray For Me Because I'm So Good At Dancing Gesture
Bless!
16. This "You Aint Gotta Make Your Mind Up"
Right now. (No pressure.)
"No Sense"
17. This Beat Drops Move
Bam.
18. This Beat Drops Part II Move
Double bam.
19. This I'm Too Hot for My Jacket
Is it hot in here?
20. WAY Too Hot For My Jacket
The temp's pretty hot.
21. This One, Giving Me Life
Actual life.
I've definitely found my own purpose for today: Watch these, back to back, over and over again. Check out the whole playlist, on Bieber's VEVO YouTube page now.
Images: JustinBieberVEVO/YouTube (22)