'Heroes Reborn' May Not Be A One-And-Done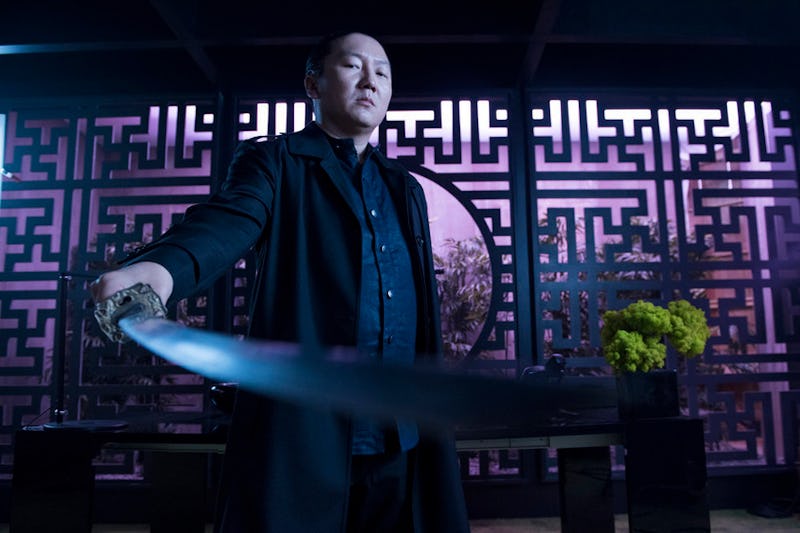 Like the many characters who were killed off and resurrected (and killed off again and resurrected again) over the course of its original four-season run, NBC's Heroes Reborn rose from the ashes of its notorious predecessor to get a rare second chance at life on the small screen. Nobody may have expected to ever see the Man with the Horned Rimmed Glasses again after original-run Heroes signed off the airwaves in 2010; but with revivals and reboots being all the rage these days, a continuation of the once-buzzy show made sense. So will Heroes Reborn be renewed for a second season? Or will it return quietly to the television graveyard once it has completed its run? Update: On Jan. 13, TVLine reported that Heroes Reborn will not return for a second season, as NBC Entertainment Chairman Robert Greenblatt told the Television Critics Association, "As far as I know there are no more incarnations of Heroes coming."
The answer to that question is actually a bit more complicated than it may seem on paper. The splintering nature of television these days doesn't just mean a proliferation of streaming options — but also an increase in the number of formats. Sure, you still have your regular ol' series like NCIS; but then you also have miniseries, anthology series, limited series, and event series. What do these all mean? And what kind is Heroes Reborn? You have to answer that before you can answer the question of whether or not it will return for another go-'round.
A "miniseries" is a self-contained event with a story that's resolved in a single season; essentially a long made-for-TV movie aired in several installments — think HBO's Olive Kitteridge. An "anthology series" is basically a string of thematically-connected miniseries produced by the same team — think HBO's True Detective or FX's Fargo. This is where we start to get tricky. Technically, a "limited series" is any series that is shorter than the broadcast standard of 22-episodes per season; they're limited in episodes, not limited in seasons, and they can be renewed or cancelled just like any other show based on their success — think CBS's Under The Dome or FOX's Wayward Pines. Finally, we have "event series," which is really nothing more than a buzzword to drum up excitement. Technically, a network could call any of their series an "event" series; it means nothing about the format, length, or future of the show — think 24: Live Another Day or the impending X-Files reboot.
So which format is Heroes Reborn? According to the show's official website, it is "an epic 13-episode event series." Calling Reborn an "event" not only served to increase buzz, but it also helps NBC save face if they decide to cancel it; they can merely claim that the "event" is over, and it was only ever meant to last one season. However, you better believe that if the show was doing terrifically, the network wouldn't hesitate to capitalize on that success and renew it for more seasons.
So how is Heroes Reborn doing in the ratings? Only so-so, unfortunately. The premiere, "Brave New World," drew 6.09 million viewers, compared to the 4.41 million who tuned into the original Heroes series finale. But while more people in total watched the episode, the premiere's rating in the key 18-49 demographic only tied the finale's, with a mediocre 2.0. In the eight episodes since, the show has shed nearly half its viewers, down to 3.78 million viewers and a 1.1 rating last week (putting it in fourth place in its time slot, above only The CW's The Vampire Diaries). That puts it firmly in the middle of NBC's pack, above such under-performers as The Player and The Mysteries Of Laura, but well below the network's biggest hits like Blindspot and Chicago Fire. That makes Heroes Reborn a toss-up for renewal or cancelation, according to prediction website TVByTheNumbers.
Combine those declining ratings with tepid reviews and the fact that the cast — like star Zachary Levi — only signed contracts for one season, and a renewal for Heroes Reborn doesn't seem likely. But it really depends on what NBC has coming down the pipeline next season. If they lack confidence in their Fall 2016 pilot season, they may choose to renew a well-known brand name like Heroes merely as a placeholder. And with cast members like Levi likely departing, they could essentially turn Reborn into an anthology, focusing on a new set of heroes every season.
Basically, the future of Heroes Reborn is as muddled as the constantly-changing timelines the series itself depicts. We already thought it was dead and buried once already; don't count it out for good just yet, either.
Reborn airs its fall finale, "11:53 To Odessa," this Thursday, before returning for its final three episodes in January.
Images: Christos Kalohoridis (2), Sophie Giraud, John Medland/NBC