Pat McGrath Announces Phantom 002 Release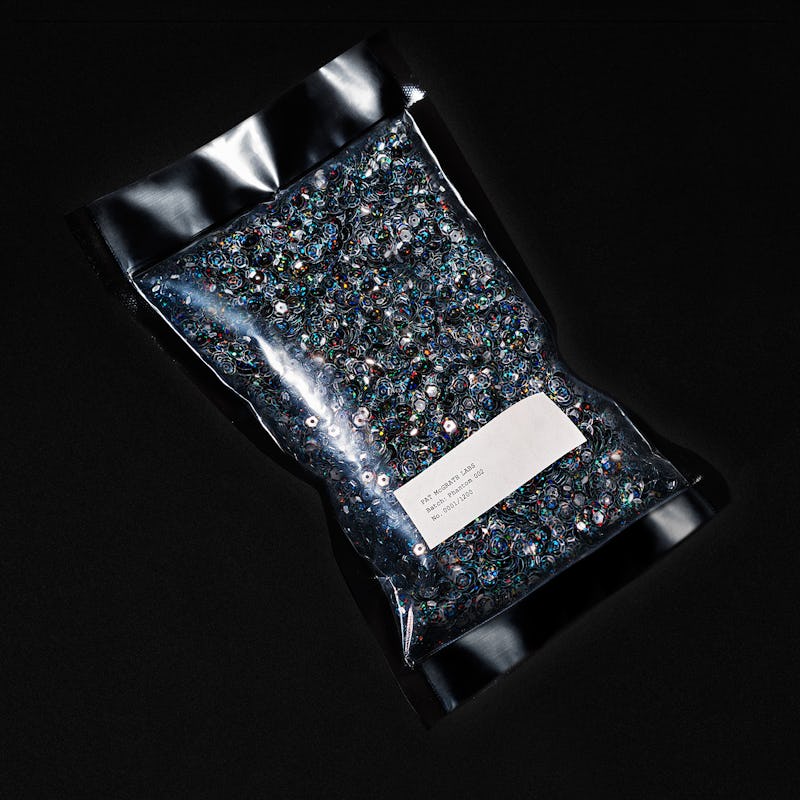 Ladies and gentlemen, prepare your credit cards, because today Pat McGrath formally announced Phantom 002, and you'll want to get your hands on this one before it sells out. According to a press release sent to Bustle, the Phantom 002 kit draws inspiration from "hardcore glamour" and a "punk femme fatale," which sounds perfect to my ears, so just take my money already, McGrath.
Unlike McGrath's previous release, Gold 001 (which I feel I must emphasize sold out within minutes), Phantom 002 is an eight-piece kit featuring "impactful, foil-like pigments in hues of yellow gold, neon blue, burnished copper, and fuchsia are designed for wearing on lids, lips, cheeks and more," alongside a gel liner, eye gloss, a flat brush, and blending brush. So it's basically as if Gold 001 were injected with a mixture of super soldier serum and essence of David Bowie.
Need to justify putting your siblings' gift allowance toward Phantom 002 instead? Hi, I'm a Bad Influence, and I'm here to help. Not only is Pat McGrath one of the most highly-regarded makeup artists in the world, this is only the second product she has ever released. And, according to the press release, it's a limited edition of only 1200 kits. Suddenly $240 isn't as great a sacrifice as it initially seemed.
Just look at those colors. Don't you need them in your life? I certainly do.
If you're willing to brave the crowds that will surely crash McGrath's website, mark your calendar: Phantom 002 goes on sale starting at 12 p.m. EST on Tuesday, December 15th on McGrath's website. May the force be with you. And me.
Want more beauty tips? Check out the video below, and be sure to subscribe to Bustle's YouTube page for more hacks and tricks!
Images: Pat McGrath (3)