Get In The Xmas Spirit With This '90s Playlist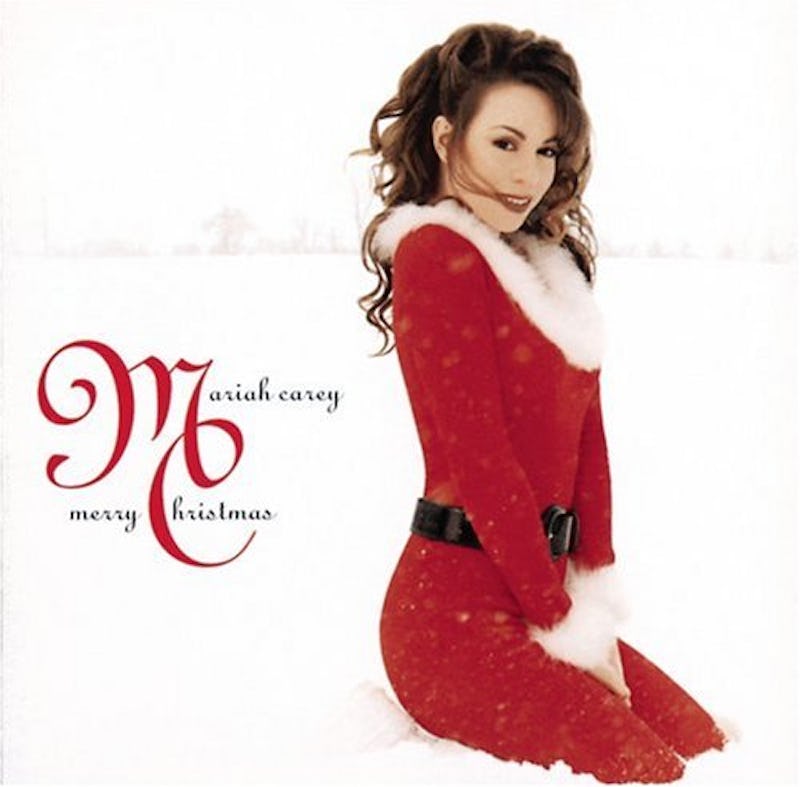 With the unseasonably warm weather that the Northeastern U.S. has been experiencing, it has been difficult to get in the Christmas spirit. But Christmas is pretty much here — even if you don't have all of your shopping done — so it's time to listen to some music to get in the holiday spirit. Whether you live in a place that experiences a white Christmas or not, Santa Claus comes no matter what the weather is, so you best get prepared. And there's no better way to get ready for Christmas (you know, besides the decorating, baking, and wrapping) then getting festive and nostalgic with '90s Christmas music.
Christmas music is a fascinating genre of different artists releasing the same songs year after year and still finding success with their renditions. While many artists in the 1990s recycled Christmas songs from previous years, there were also some original songs that I can't even imagine not having in my life come the holidays. For instance? Mariah Carey's quintessential Christmas song "All I Want For Christmas Is You" — even if it isn't the no. 1 song played in stores during the holiday season currently. (It will go back to it's rightful no. 1 spot again!)
From original songs, to songs from Christmas movies like Home Alone, to classics reinvented like Harry Connick Jr.'s "Sleigh Ride," all the way to Snoop Dogg's "Santa Claus Goes Straight to the Ghetto," the '90s has some true gems to offer to your Christmas music catalog. So if you're feeling more like Scrooge than Santa right now, listen to this ultimate '90s Christmas playlist via Spotify and channel your inner elf — there's only one more sleep 'til Christmas after all.
Image: Amazon