Steven Avery Is Imprisoned Near His Hometown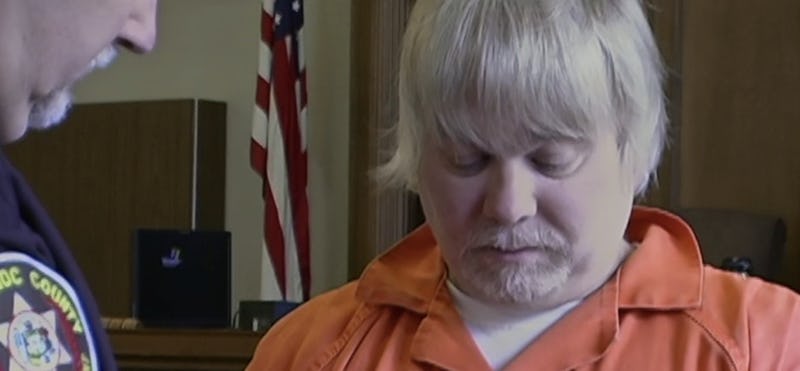 If you've watched Netflix's new true crime series, Making a Murderer, you probably know that Steven Avery is in prison after being convicted in 2007 of the murder of Teresa Halbach. What viewers of the show don't know is what really went down the day Halbach was killed. We might never know what actually happened that day, but we do know that Avery continues to maintain his innocence while in prison. After watching Making a Murderer, you might wonder which jail Steven Avery is serving his sentence in, the same sentence that many viewers are questioning now that the documentary has gained the amount of attention it has. Well, it turns out that the prison Avery is in isn't too far from where the crime in question occurred.
From 1985 to 2003, Steven Avery spent 18 years in prison for a wrongful rape conviction, only to be exonerated in 2003 and then arrested in 2005 in connection with the Halbach murder and convicted in 2007. It has been 10 years since Avery was arrested, and he will remain in prison for the rest of his life with no option for parole.
According to the Wisconsin Offender Database, the prison that Steven Avery is in is called the Waupun Correctional Institution, in Waupun, Wisconsin. The prison is approximately 80 miles from Avery's hometown, Manitowoc County, Wisconsin, where Halbach's body was found. That is about an hour and a half drive from his home to the prison.
Waupun Correctional Institution is not the same prison that Avery's nephew Brendan Dassey is currently serving his time in. State laws prohibit relatives and criminal co-conspirators from being in the same jail, so Dassey and Avery will never cross paths within the walls of a single prison. Over an hour north of Waupun, Dassey is imprisoned in Green Bay Correctional Institute. Dassey is closer to Manitowoc County, but is still nearly an hour away from his home. The Green Bay prison is the same one Avery spent a number of his 18 years when he was wrongfully convicted of rape.
Avery hasn't always been in Waupun Correctional Institution. In 2012, he made the move from Wisconsin Secure Program Facility in Boscobel, Wisconsin to Waupun, which is over 100 miles away from where he currently resides.
The chances of Avery leaving Waupun Correctional for reasons involving parole are unlikely. Unless he is granted an entirely new trial and exonerated of the crime, it appears that Avery could most likely spend the rest of his life in the facility.
Images: Netflix (2)