The Best Movies You Can Stream In February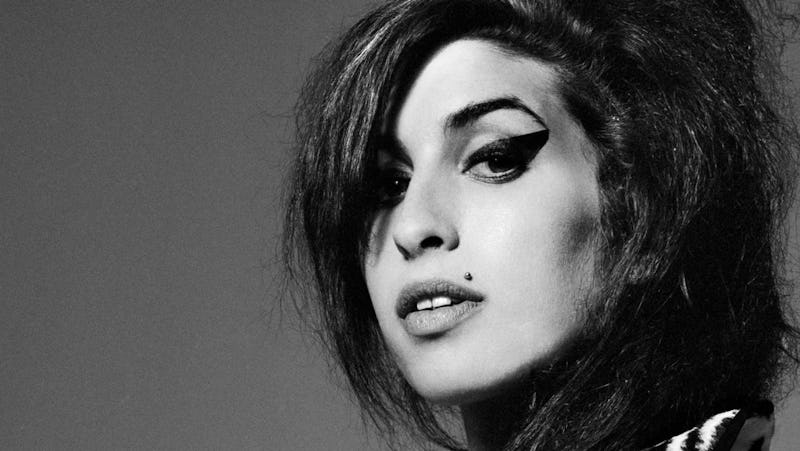 Freezing temperatures outside? No worries. That's what the internet is for, and there are plenty of great movies streaming in February that you can enjoy from the convenience of your couch. And there's no need to feel ashamed, either; you're in good company. And yet with so many new movies to stream, it's still easy to be overwhelmed by all the choices (hey, we all get stuck in that endless Netflix search loop sometimes). Lucky for you, I took the time to sort out all the new movies on streaming so you don't have to.
February's streaming options include recent releases that you've probably been dying to catch up on, like Spike Lee's latest — and already somewhat controversial — movie Chi-Raq; the Kristen Stewart redemption film Clouds of Sils Maria; and of course, Netflix's original movie and sequel to Crouching Tiger, Hidden Dragon. And in case you'd like to get your Oscars prep on without putting on pants, you will be pleased to know that Oscar-nominated documentary Amy is on the menu next month. If you're more of an oldie-but-a-goodie person, resurfacing additions like One Flew Over the Cuckoo's Nest have you covered. So go on, get ready for your winter movie marathon and start planning your big stay-in date night complete with popcorn and your cosiest pair of slippers, and mark these unmissable 12 upcoming film highlights on your February calendar:
1. San Andreas
One of the highest grossing movies of 2015 and an actual source of fear for Californians, this earthquake blockbuster boasts a great cast and earth-shattering special effects as an quake rocks the West Coast.
February 27, HBONow
2. Magic Mike XXL
If you ever wondered what softporn with a decent story looks like for straight women, this is basically it. It's like a private lap dance from Channing Tatum. Almost.
February 20, HBONow
3. One Flew over the Cuckoo's Nest
Classic. Jack Nicholson's mental antics in the nuthouse promises to make you feel better about any hint of winter blues you might be feeling.
February 1, HBONow
4. Chi-raq
Spike Lee's ground-breaking and highly-acclaimed film is sure to rouse you from hibernation mode. And you should expect no less from the master of political provocation, especially given the film's twisted take on Greek comedy Lysistrata, in which the women of Chicago refuse their men sex until gun violence comes to an end.
February 5, Amazon Prime
5. Amy
Whether you're reviewing Amy for its Oscar nomination or just in the mood for heart-wrenching real-life tragedy, this documentary on the life and death of superstar Amy Winehouse is sure to make you misty-eyed.
February 1, Amazon Prime
6. From Rocky To Creed
Narrated by Michael B. Jordan and Sylvester Stallone, as well as filmmakers and past cast members, this one-hour documentary follows Rocky's Cinderella story from the Oscar-winning first film to the critically and commercially successful sixth film, Rocky Balboa. Additional treats reveal how Jordan and Stallone prepared for their roles in Creed, the latest Rocky franchise.
February 16, Hulu
7. Clouds of Sils Maria
Juliette Binoche, Kristen Stewart, Chloe Grace Moretz, and some of the most stunning imagery captured on film in the remote mountains of Switzerland, all directed by Olivier Assayas. Need I really say more?
February 11, Hulu
8. Paranoid Park
Combining hipster teenage angst, skateboarding, and a murder mystery with his usual hipster panache, Gus Van Sant does what he does best, yet again.
February 5, Hulu
9. Crouching Tiger, Hidden Dragon: Sword of Destiny
Netflix's first big budget movie serves as a sequel to Ang Lee's martial arts movie of 2000 fame. Expect an epic story of love and redemption, with the return of sumptuous actress Michelle Yeoh. Eat your heart out, HBO.
February 26, Netflix
10. Hannibal Buress: Comedy Camisado
It's no less than depressing-looking outside your frosted window, and you need to laugh — a lot. Well, all I have to say is thank god for Hannibal Buress (of Broad City and Saturday Night Live fame) in this Netflix Comedy Original.
February 5, Netflix
11. Coraline
Before you roll your eyes at the thought of watching a stop-motion animation flick, just remember this fantasy-thriller rated a whopping 90 percent on Rotten Tomatoes. It's also a visually stunning and wondrously entertaining film about a young, feisty heroine that is definitely spooky enough for adults, too.
February 1, HBONow
12. Kung Fu Panda
Hot on the heels of Kung Fu Panda 3's theatrical release in January, relive the martial arts-infused adventures of adorable Po and friends. C'mon — everyone eventually succumbs to the power of cute.
February 1, HBONow
Images: A24 Films; Warner Bros.; YouTube (3); Giphy (8)