These Are The Skin Care Trends To Try In 2016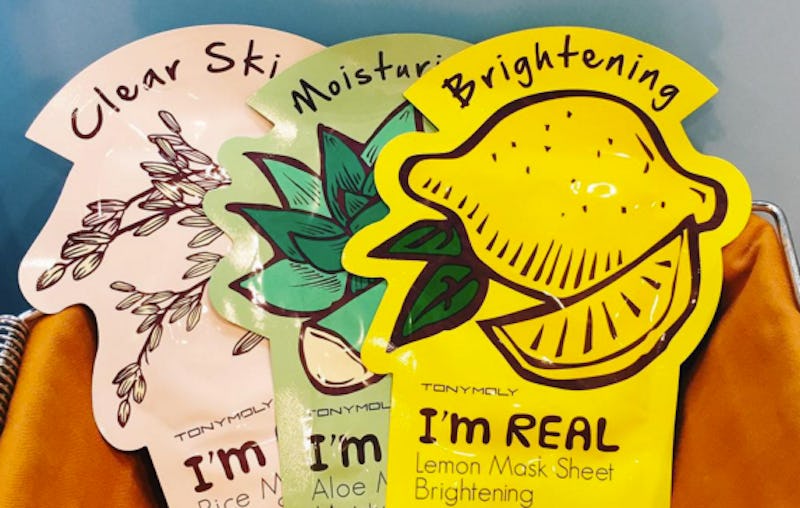 If there's one beauty resolution you should make this year, let it be taking better care of your skin. Whether you're looking to improve your current routine or simply want to stop falling asleep with your makeup on, these 2016 skin care trends might be exactly what you need to add to your beauty arsenal. No matter what skin type you have or what age you are, these methods are definitely worth a try.
There's nothing more important than taking care or your skin, but that doesn't mean that you can't switch up your skin care routine every now and then. With a fresh year comes more reason than ever to try out some trends that you might just fall in love with. It can be tough to find the right skin care products for your skin, but there are routines out there that make it super simple to get a clear, radiant complexion with almost no hassle at all.
Of course, there are some skin care staples — eating Omega-3s, drinking water, washing your face — that are all tried and true, but there are some new and improved methods that are just as beneficial. Even if you're in love with your current routine, it's nice to add a game-changing product every now and then to keep things fresh, and these ideas will help you do just that.
Neutrogena SkinClearing Liquid Makeup, $13, Amazon
This is so genius that it I don't know how I didn't think of it sooner. Makeup that also gives your skin a boost has been around for a long time, but with trends like oxygen-infused makeup, it's even better than ever.
Supergoop! Forever Young SPF 40 Body Butter With Sea Buckthorn, $19, Amazon
When Khloe Kardashian said she uses SPF hand cream, that's when I knew this would be big in the coming year. It's important to incorporate SPF into other aspects of your skincare routine. Even in the winter, it's important to put SPF in your moisturizer because any UV exposure is dangerous.
Clarisonic Mia 1 Skin Cleansing System, $129, Amazon
According to The Telegraph, cleansing brushes get rid of harmful pollutants and help activate skincare products better than just using your hands. With so many new brushes on the market now, it's just a matter of finding your match made in skin care heaven.
4. All-Natural Products
Honest Beauty Dependably Clear Oil Free Moisturizer, $22, Derm Store
Many skincare products contain harsh chemicals that end up doing more harm to your face than good. Try swapping out your parabens for something that will work more naturally with your skin.
J.One Jelly Pack, $28, Amazon
It turns out you can even get away with multitasking in your skincare routine. Why pile on the products when you could use one item that accomplish multiple steps at once?
Milky Piggy Carbonated Bubble Clay Mask, $11, Amazon
This is another Korean beauty product that's taking the world by storm. This mask uses charcoal to act as a makeup remover and a pore cleanser all in one.
7. Magic Water Drops
Lioele V-Line Sleeping Pack, $16, Soko Glam
According to Byrdie, magic water drops optimize the skin's ability to absorb moisture, so whether you're looking to hydrate the skin or get the most out of your other products, this is the 2016 trend for you.
Anne-Marie Bordlin Anti-Pollution Beauty Pearls, $60, Amazon
It turns out that we should be protecting against pollution as much as UV exposure according to Cosmetics.com. Not only does pollution destroy the skin's keratin, which is a protective layer, but it also is a serious factor in causing premature aging.
Fresh Seaberry Skin Nutrition Boosters, $46, Sephora
Boosters are like the icing on top of the cake as far as skin care goes. They can be mixed in with your foundation or used on their own to add a little bit of extra nourishment to skin. It's just another way to personalize your beauty routine even more.
10. Sheet Masks
These have been a hot product in the skin care world, but they're constantly changing. According to The Gloss, 2016 is an even better year for sheet masks because they're available in so many different types, including charcoal, seaweed, and even fruit.
With these products on your side, 2016 will be your best skin year ever.
Images: Courtesy Brands (9), tonymolyus;Instagram