Netflix Orders Another Innovative Comedy Series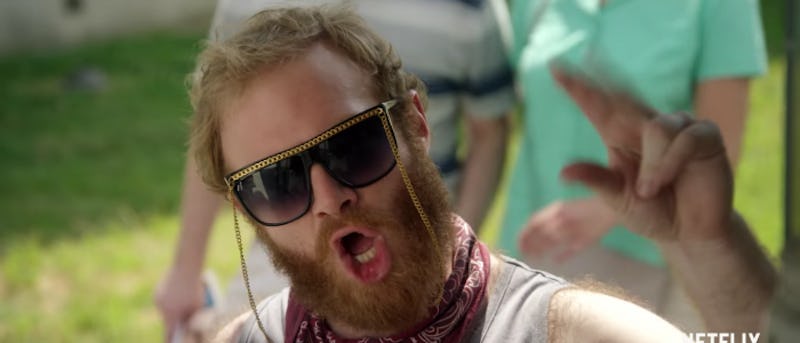 Good news, television lovers. If you groan every time you get another cable bill in the mail (and then spend a good 24-hours debating whether you could really live a full life if it didn't involve keeping up with those Kardashians every Sunday night), I have some very important news that might tip the scale for you: Netflix has signed The Characters, another seemingly amazing series to their already incredible streaming lineup, which means it's basically a done deal. It's safe to cancel your cable now.
I would apologize to my cable provider, but considering they don't carry Making a Murderer, I'm pretty sure they're not worth my time. Sure, there will be shows that you miss, but with Netflix constantly adding incredibly creative weight to their lineup of shows, revivals, series, and movies, they now officially have enough original content to convince even the most TV-addicted among us that there will be plenty of feen-worthy series at your fingertips.
The latest series to hit the streamable service is Netflix Presents: The Characters , a show that gives fledgling comedians the chance to showcase their talents for the entire world to see. In eight 30-minute episodes, each comedian will take creative control and show the world the comedic stuff they're made of. They will write and appear in their own episodes, which means every episode of this series is going to be uniquely different and indicative of each comedian's true talent. Love it already? There's more! It also means they Netflix is exposing a whole new audience to up-and-coming comedians that they otherwise might have never heard of, which is just plain amazing of them to do.
With this latest addition to Netflix's incredible lineup—other fan favorites include the wildly popular Jessica Jones, Making a Murder, and Chelsea Does… series (not to mention the hotly anticipated Fuller House and Gilmore Girls revivals)—it's clear that, when it comes to television today, Netflix is an innovative powerhouse. Who knew that a little company that once sent DVD's to your
(how quaint!) would become the broadcasting powerhouse that it is today?
Pro tip: Call your cable company in the early morning if you can. The wait times are outrageous at night.
Image: Netflix