Where Is The London Tipton Actress Now?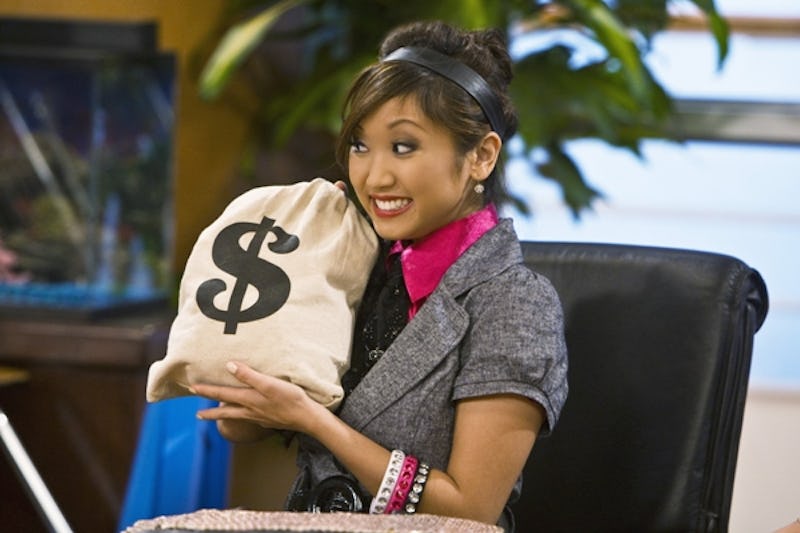 I'm a millennial and it's a day ending in "Y," so you know I woke up wondering about where all my old favorites from the Disney Channel ended up. Specifically, I'm wondering where the London Tipton actress is now, because I will be devastated if she doesn't have a flourishing career in 2016. She was too talented to slip back under the radar. I guess first I should catch everybody up in case the name "London Tipton" somehow doesn't mean anything to you. She's a character on that old Disney chestnut The Suite Life of Zack and Cody , and was played by an actress named Brenda Song, who starred in 87 episodes between 2005 and 2008. Song is only 27 now, so I wouldn't have been terribly surprised if she'd gotten burned out by all that acting at a young age. But, luckily for me and for all of us, it appears she didn't. So what is Brenda Song up to these days?
Well, the better question might be what isn't she up to, because Song is one busy lady. First of all, she's been working steadily in the entertainment industry since 1994, which is insane. Song had a whopping 33 acting credits under her belt by the time she fully came into her own on Suite Life, and almost as many since. You might have spotted her in movies like The Social Network, where she played Christy, or on series like Scandal or New Girl (heard of them?), where she had multi-episode arcs as Alissa and Daisy, respectively.
She's also popped onto series like Robot Chicken, Key and Peele, and Dads, although I still reserve the right to give that last show side eye. She also does producing, modeling, and singing, just in case you were worried she might have too much free time, and the last year of her career that she didn't have a credit for is 1998. So yeah, it's safe to say that London Tipton is doing jusssssst fine these days — this is one socialite who doesn't shy away from hard work.
Image: Disney Channel; Giphy