11 Plus Size Rule Breaking Trends For Spring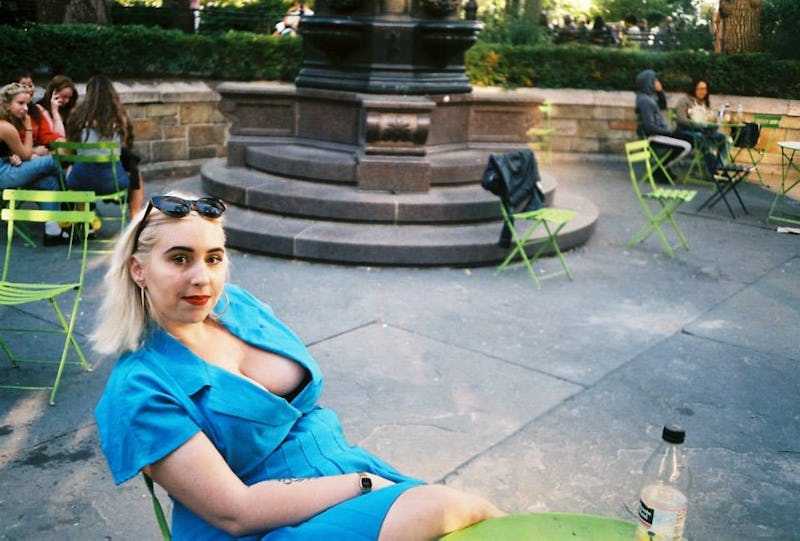 Although winter is oftentimes grueling, spring is thankfully almost here — and coming with it are all the new seasonal fashions. As with any season, being plus size and staying trendy might seem tough. But a new season is the perfect time to break so-called plus size fashion rules and feel as chic and bold as you want to be. When it comes to all-white everything or the shortest of skirts, body shamers might say there exist trends that us plus sizers should just avoid entirely. But in all honesty, good looks are for people of all sizes.
Breaking the rules doesn't have to be about following the trends, but rocking the trends and tailoring them to your own style and shape. My personal style happens to be flipping the bird to the haters and wearing whatever the heck I want. One day, I hope the same confidence is something all my plus size sisters are encouraged to have. And thanks to the visibility of the body positive movement and plus size role models on social media, more and more babes who don't conform to traditional beauty standards are feeling themselves.
It's kind of like that old saying: You could be the juiciest peach in the world, but there'll still be somebody who doesn't like peaches. So who cares if one Instagram troll doesn't believe fat girls should wear bright colors? If you feel good in a trend, go ahead and wear it! I bet you'll look awesome. Here are 11 so-called fatshion rules to break as soon as the temperatures rise.
1. Short Shorts
Short shorts are a wardrobe staple as soon as the weather gets warmer, but one that many plus size women don't keep in their closets. If you're worried about chub rub, consider investing in an amazing chafing solution that won't prevent you from wearing the look, and grab a pair of the best booty shorts you can find.
2. All-White Everything
For years and years, every fashion magazine seemed to be telling plus size women to stick to wearing mainly black — and the tradition has stuck for a lot of folks. But why not make a point of doing the opposite this spring and rock an all-white everything look? Don't be afraid to stand out, because you deserve to.
3. Bright Colors
Eff the haters and eff any beauty standards that aren't your own. I understand the comfort of a solid black outfit, but there's nothing better than wearing your favorite color.
4. Sleeveless Everything
I never realized I "shouldn't" have my arms out until someone congratulated me on being "brave" enough to have my arms out. What a joke!
5. Crop Tops
Although this was a hot topic last year — with many people joining in to prove how great plus size crop tops look on fatshionistas — I want to reinforce the message. Don't forget to rock the crop this year.
6. Short Skirts
IMO, plus sizers should be more scared of chub rub (which is preventable) than the judgement of wearing a mini skirt.
7. Prints
A bold print is always on trend, as proven by Beth Ditto's recent clothing line, and I'm positive that Ditto would want all us plus size humans to wear a print proudly in any season.
8. Wide Leg Pants
These are supposedly "unflattering" on plus size women, but you know what? Flattering is an unnecessary word and I couldn't care less if the thing I'm wearing makes me look thinner or not.
9. Going Braless
Going braless while plus size might seem impossible, but it's ridiculously liberating. Even if it's just under a sweater while running to the store, every woman should get to feel this freedom.
10. Bare Legs
Too many lovely ladies I know are terrified of baring their legs. It can take guts to wear something super short in this body shaming world of ours. But even Rihanna has cellulite, so join the bare leg liberation now.
11. Sheer
Sheer clothing is sexy and an ideal look for baring it all without having to actually bare anything. Plus size sheer outfits look stunning and are a secret way to layer up if you're facing a chilly spring season.
Some of these are current trends to expect in spring 2016 while others are evergreen reminders of trends that straight size people are probably going to be wearing this season. At the end of the day, there's no reason you can't wear them, too.
Want to see more body positivity? Check out the video below and be sure to subscribe to Bustle's YouTube channel to learn more about the self love movement.
Image: Georgina Jones