Sonika Sings Her Way To The Top 6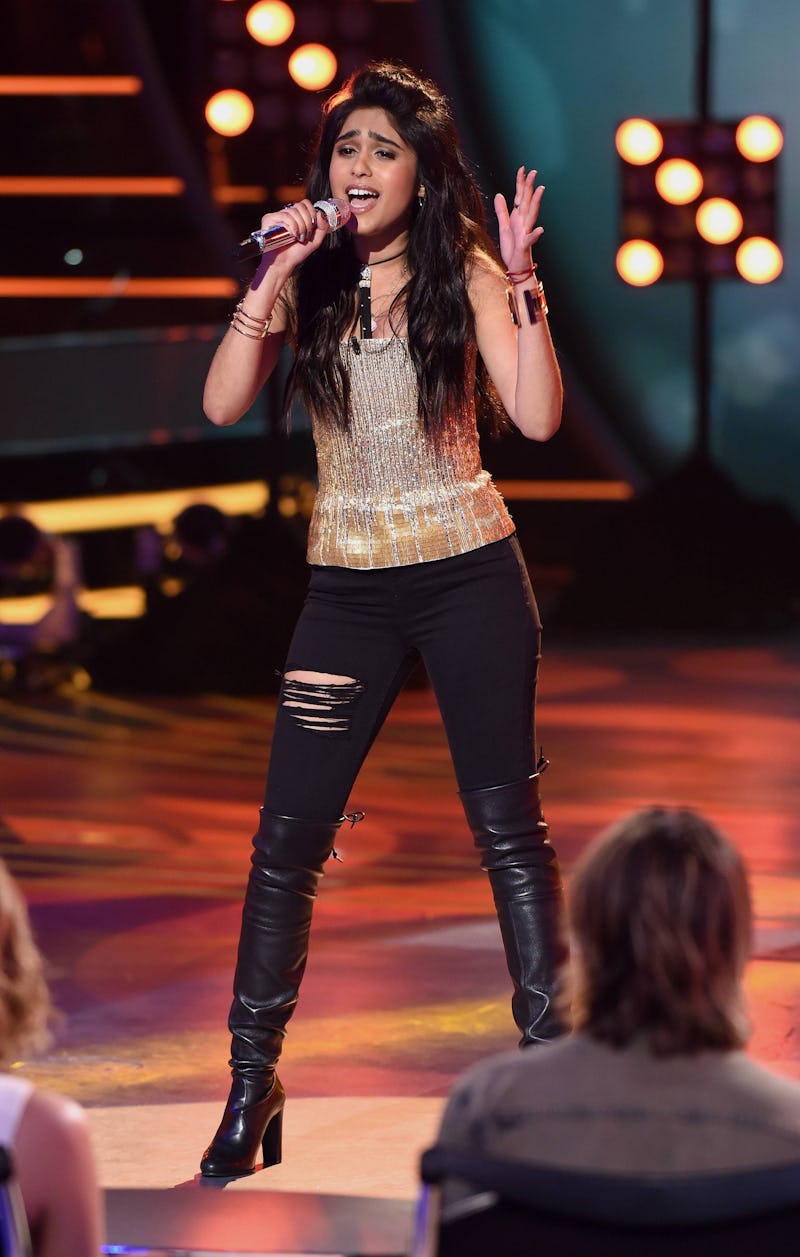 Stakes are high on American Idol as the competition creeps closer and closer to the finale — and Season 15 contestant Sonika Vaid was certainly feeling the heat tonight. The 20-year-old aspiring superstar landed in the bottom three of tonight's Top 8 showdown and was forced to sing for the judges' save. Fortunately for her, Vaid landed on top with her risky performance of Whitney Houston's "I Have Nothing" and will live to sing another day.
Vaid has been on top for much of this competition, which is why it was a bit shocking that she landed in the bottom three. The power of her voice is undeniable, and her performances are getting stronger and stronger every week. The contestant pool does continue to shrink, though, which means that even the most talented of contestants aren't safe. From this point on, Vaid will have to fight even harder if she wants to stay in the game. It's easy to get discouraged after landing in the bottom three, but she can't let it get to her if she wants a chance at making it into the Final Four. The good news is that, thanks to her performance tonight, she gets to stick around long enough to give it one more try.
With the judges' vote of confidence, Vaid joins La'Porsha Renae, Trent Harmon, MacKenzie Bourg, Dalton Rapattoni, and Tristan McIntosh in the Top 6. It's going to be a tough group to beat, for sure, but Vaid does have a shot. While the Final Four may seem to be set already –Renae, Harmon, Bourg, and Rapattoni have been the favorites since the beginning — nothing is guaranteed. Both McIntosh and Vaid have proven to be dark horses before and they certainly have the potential to come in as a wildcard again. The game is still too early to call — and something tells me that these two won't go down without a fight.
Image: Ray Mickshaw/FOX