Meet The 'American Idol' Top 8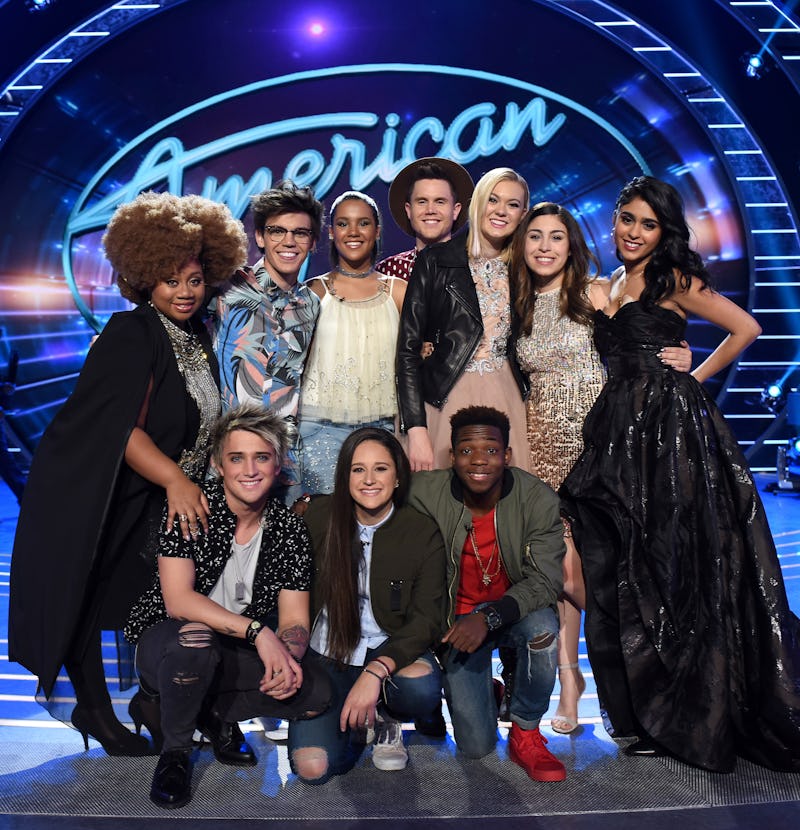 Well, there you have it, America — your American Idol Top 8 has been revealed! And it's pretty much exactly who you probably guessed. But the one surprise was who almost didn't make it. Avalon Young landed in tonight's bottom three and was forced to sing for the judges' save against Olivia Rox and Gianna Isabella. Thankfully, she earned that save (pun totally intended) with her amazing performance of The Weeknd's "Earned It." Young received the final spot in the Season 15 Top 8 alongside seven other worthy competitors.
21-year-old Young is truly an original in this competition, which is why it was so surprising that she was in the bottom three. It could be that she's a little too chill and put the voters off with her relaxed, cool girl vibe. The judges clearly believe in her, though, which is why they gave her a second chance. Young deserves to be in this game and, hopefully, her strong performance tonight was enough to win over America's vote.
So who joins Young in the Top 8? Dalton Rapattoni, Lee Jean, Sonika Vaid, Tristan McIntosh, MacKenzie Bourg, La'Porsha Renae, and Trent Harmon all received enough votes to make it through to the Top 10 without having to sing for their lives. This leaves Young at a disadvantage, since she's clearly at the bottom of the pack. But don't count her out just yet. There's no doubt she'll use this second chance to motivate her to do even better next week. Her competitors better watch out, because Young has reason to come back with a vengeance — and something tells me she'll do just that.
Image: Ray Mickshaw/FOX