7 Workouts For Boosting Energy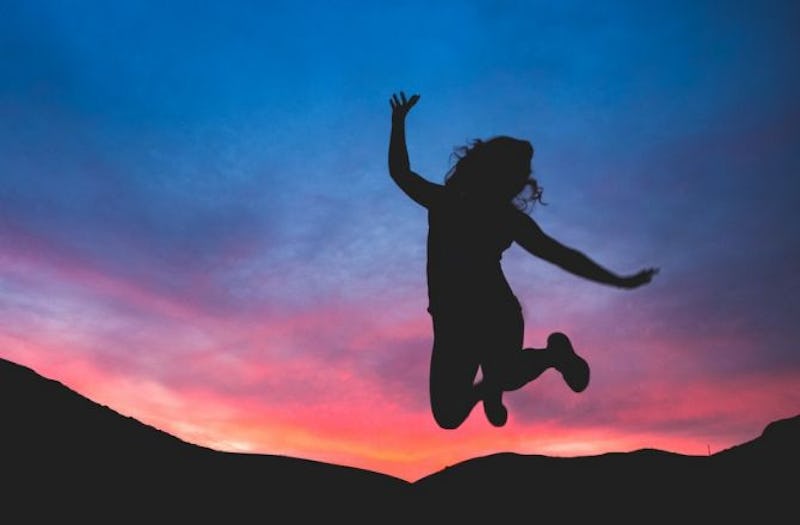 In a world of deadlines and to-do lists, it's no surprise that we're all feeling super sluggish. And while it's easy to reach for that fourth cup of coffee, practicing one of these energy-boosting workouts might be the better answer. In fact, it most definitely is.
Don't get me wrong, I love a good cup of joe. It feels weird if I don't start the morning without it. However, my caffeine addiction can only go so far. By the time early afternoon hits, any kind of caffeine will guarantee a sleepless night. But when that afternoon slump hits, what's a girl to do? I know I can't be the only one that experiences these things.
That's where exercise comes in. This energizing habit is excellent for promoting blood flow. It's also ideal for getting your heart pumping in a way that amps you up. Of course, there isn't one "perfect" time of day to do this; schedule your exercises in a way that works for you. Try doing a routine when you wake up to set your tone for the rest of your day. Come afternoon, sneak another one in to get rid of that mid-day slump. Hello, lunch break workouts.
Ready to feel rejuvenated? Here we go!
1. Four-Minute Morning Energizer Workout
No time? No problem. This video proves that taking just four minutes out of your day can make all the difference. While some of the moves in this routine are quite challenging, the instructor mentions variations for easier versions.
2. Butt & Thigh Cardio Energy Workout
For an energizing exercise that also tones your butt and thighs, check out this short and sweet workout. Comprised of four different moves, it's a prime example of how exercise is a multi-tasking activity. This will definitely make you break a sweat; get ready to feel awesome!
3. 20-Minute Yoga Workout
Contrary to what most think, yoga doesn't put you to sleep. Sure, it's relaxing. But it actually gives your body a chance to recharge. For an energizing routine, try this 20-minute beginner-friendly hatha flow. This would be amazing to do before a long day at work or school.
4. Five-Minute Walk
Get in touch with your inner jogging diva with this upbeat walking video. The instructor guides you through several different steps and sequences that will get your heart pumped up. All you need is five minutes and comfortable walking shoes; you don't even need to leave the house.
5. Wake Up Workout
While this workout is designed for a morning wake up call, it can totally work for any time of the day. After all, the exercises are meant to get your blood flowing. It provides a rad opportunity for your body to recharge and take on the day.
6. Vinyasa Flow Mid-Day Energy Boost
For another take on energy-boosting yoga, try this afternoon vinyasa sequence. This workout will warm up your muscles and leave you feeling good as new. Hello, sunshine.
7. One Hour Energy & Flexibility Challenge
Want to take things up a notch? Try this one hour yoga exercise for getting rid of those groggy feelings. Depending on what feels best, you can break up the workout into 20 or 40-minute intervals. Don't forget to pay attention to your breathing, too — it'll make all the difference.
For more body-positive awesomeness, check out Bustle on YouTube:
Images: Unsplash