Hulu Will Soon Be Streaming 'The O.C.'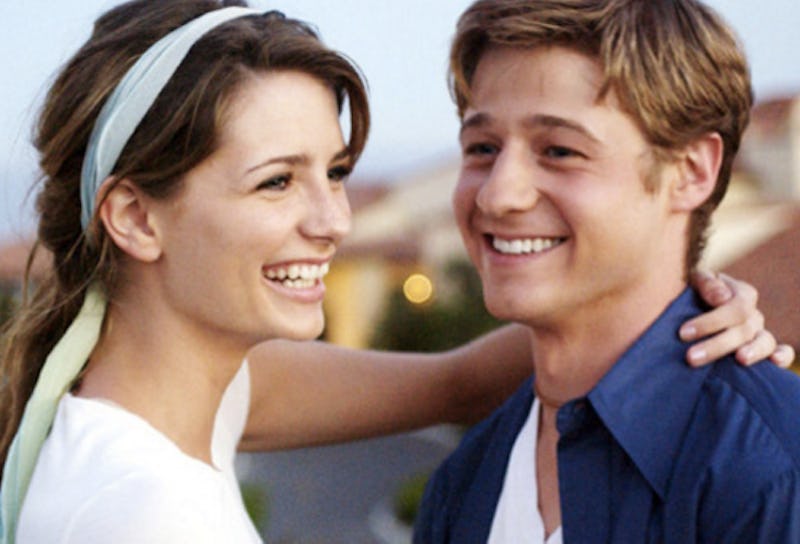 In absolutely amazing news on Thursday, The O.C. will soon be available to stream on Hulu. This is great news for fans of Ryan, Seth, Marissa, and Summer, as it's the first time that the show has been on one of the major streaming services. Vulture reports that Warner Bros. has struck a deal with Hulu which will see many of its shows available on the service. The O.C. has been available on CW Seed for some time now, but its addition to Hulu is great for subscribers and could introduce the show to a whole new audience. It may have only lasted for four seasons, but that doesn't make it any less glorious. Knowing that we will soon be able to marathon-watch The O.C. on Hulu is just amazing.
It's hard to pinpoint the most important moments in The O.C. because there are so many to choose from. Whether it was Seth and Summer bonding over their mutual love of their childhood toy horses, or Marissa and Ryan's undeniable connection, the series struck a chord when it originally aired between 2003 and 2007. Even Chris Pratt featured in Season 4 of the show, and bands like Death Cab For Cutie performed on it. Can you get more awesome than that?
According to Vulture, "All of the Warners shows will be available on both Hulu's regular and commercial-free subscription plans." This certainly sounds like a big move for Warner Bros. and it's exciting to see much-loved shows like The O.C. being offered on a bigger platform like Hulu. For viewers unfamiliar with the story of the group of kids living in Orange County, now could be the time to invest your whole self and indulge in a little escapism.
The stars of The O.C. have gone on to star in their own shows, with Ben McKenzie now starring in Gotham , and Rachel Bilson being the lead in Hart Of Dixie for four seasons. Adam Brody continues to win at life and is of course now married to Leighton Meester. Basically, no one needs an excuse to re-watch The O.C. for the zillionth time, but now you have one. So enjoy.
Images: Warner Bros. Television; Giphy