Get On The Pat McGrath Skin Fetish Waiting List!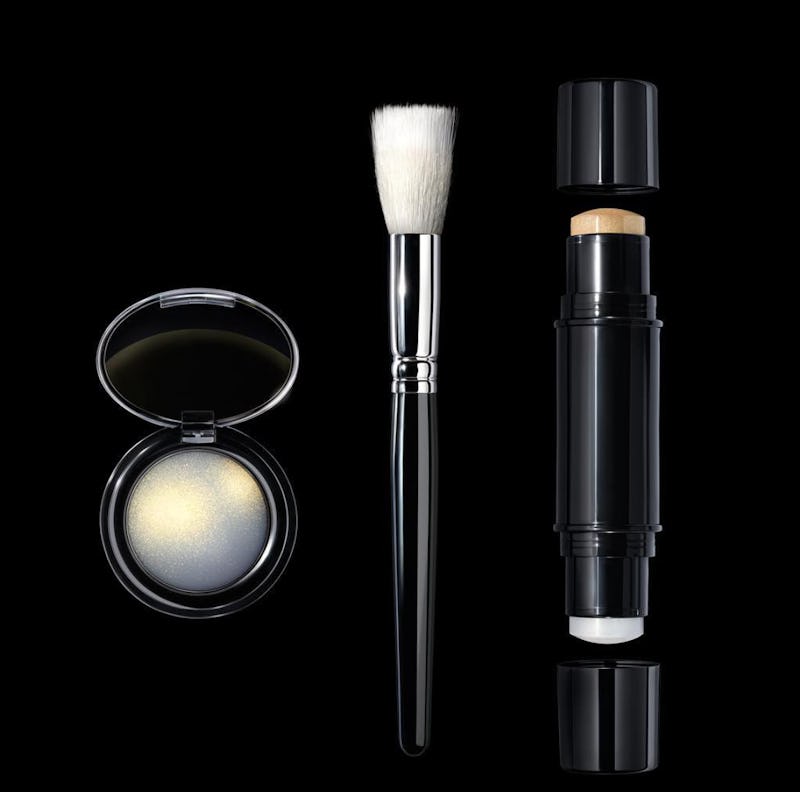 A major (and likely Internet-breaking) makeup innovation is on the way on April 26 and in early May. That's when Pat McGrath's Skin Fetish 003 will be widely available. The limited edition, three-piece kits come in two colors and boast a brush, a dual-ended Shiny Stick, and a gold or a nude pigment, all of which work in tandem to create glowing, luminescent, and runway-like skin. This has been McGrath's secret weapon backstage at fashion shows for years and now she is sharing it with the masses. Get ready to glow, baby, glow.
So it's understandable if you are already planning ahead and plotting to avoid a Kylie Lip Kit situation or a Too Faced Peach Palette problem; that is, you want to stay ahead of the game and avoid being shut out from purchasing due to a sell out. One way to beat the mad dash? You can sign up for the Pat McGrath Skin Fetish 003 waiting list. It's so easy and here's how to do it.
Go to McGrath's official site, linked above. Enter your email address and click "Subscribe" and you're done. That should allow you to remain informed and adds an extra layer of "in the know-ness." Remember, knowing is half the battle!
If history is any indicator, and it usually is, makeup mavens will be desperately and furiously seeking out the Skin Fetish 003 Kits with the same passion in which they sought out McGrath's debut product.
McGrath's Gold 001 Pigment quickly earned iconic and "sold-out" status. The Skin Fetish 003 Kits should follow suit. They will be available on McGrath's site on April 26 and at Sephora on May 10. Also, the kits retail for $72 and, as previously stated, are limited edition, further increasing their lust-worthiness.
See, even Kim Kardashian has a Skin Fetish. I know I can't wait to get my hands on Skin Fetish so I can play with it and see what it does.
So, why not sign up for the waiting list? It's a simple, free, and one-step process and can help you increase your chances of obtaining one of these gorgeous kits.
Images: Courtesy of Pat McGrath (2); Pat McGrath/Instagram (1)