15 YA Book Quotes That Are Great Pick-Up Lines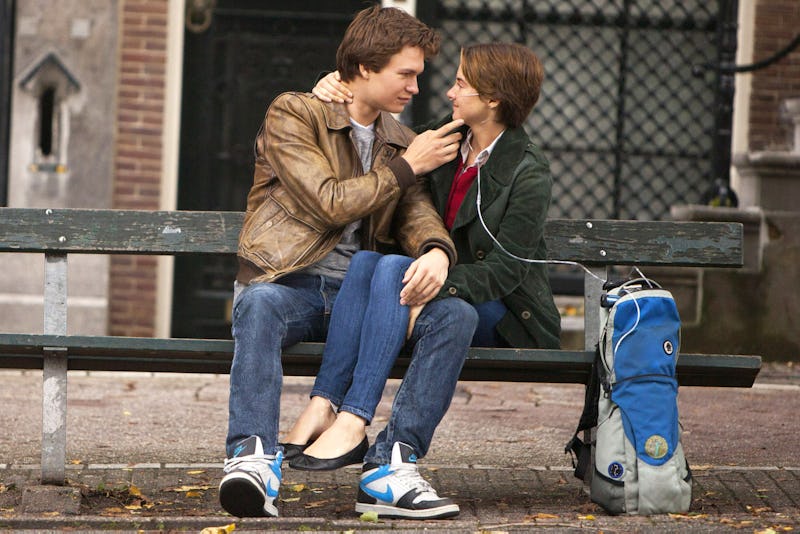 The best young adult novels have some of the most romantic, cheesy, and all around memorable book quotes you'll ever read. Some of them are even worthy of pick up line material. Whether you're a brave soul and like to meander up to a stranger at the bar or in your favorite bookstore to introduce yourself, or are a Tinder and online dating fan, these lines will definitely reel you in the bookworm of your dreams.
From John Green's remarkably witty and intelligent characters to Sarah Dessen's intricate and realistic love stories, the young adult genre is overfilled with perfect pick-up lines. As a book lover myself, there are a few on this list that would absolutely steal my heart. When it comes to pick up lines, they can be quite cheesy and lame, but if you deliver them in the right way (and not do it in a creepy fashion) it can be a great way to spark a new relationship.
So if you're shopping around for some new ways to greet that cutie you swiped right for, or looking for a way to introduce yourself to that stud muffin that works at the library, consider striking up a conversation with one of these 15 YA quotes:
1. "You can be Han Solo. And I'll be Boba Fett. I'll cross the sky for you."
— Rainbow Rowell, Eleanor and Park
2. "Why would you be given wings if you weren't meant to fly?"
—Leslye Walton, The Strange and Beautiful Sorrows of Ava Lavender
3. "It does not do to dwell on dreams and forget to live."
—J.K. Rowling, Harry Potter and the Sorcerer's Stone
4. "... No one is ever ready for anything. I would never doom you to that. What sort of adventureless life would that be?"
— Alethea Kontis, Enchanted
5. "Maybe some people are just meant to be in the same story."
― Jandy Nelson, I'll Give You The Sun
6. "I am coming to terms with the fact that loving someone requires a leap of faith, and that a soft landing is never guaranteed."
–Sarah Dessen, This Lullaby
7. "You. I've spent my life waiting for you."
― Melissa Marr, Wicked Lovely
8. "There is never a time or place for true love. It happens accidentally, in a heartbeat, in a single flashing throbbing moment."
— Sarah Dessen, The Truth About Forever
9. "If I were to live a thousand years, I would belong to you for all of them. If we were to live a thousand lives, I would want to make you mine in each one."
― Michelle Hodkin, The Evolution of Mara Dyer
10. "If you ask me to kiss you, I will."
— Stephanie Perkins, Anna and the French Kiss
11. "Each day means a new twenty-four hours. Each day means everything's possible again. You live in the moment, you die in the moment, you take it all one day at a time."
—Marie Lu, Legend
12. "It's always the fear of looking stupid that stops you from being awesome."
― Kiera Cass, The Selection
13. "It would be a privilege to have my heart broken by you."
— John Green, The Fault In Our Stars
14. "I believe in one day and someday and this perfect moment called Now."
— Jacqueline Woodson, Brown Girl Dreaming
15. "If you don't want me to be in love with you, you're going to have to stop looking so lovely."
— Kiera Cass, T he Selection
Images: 20th Century Fox; Giphy (8)