The Life & Death Brigade Is Back On The 'GG' Set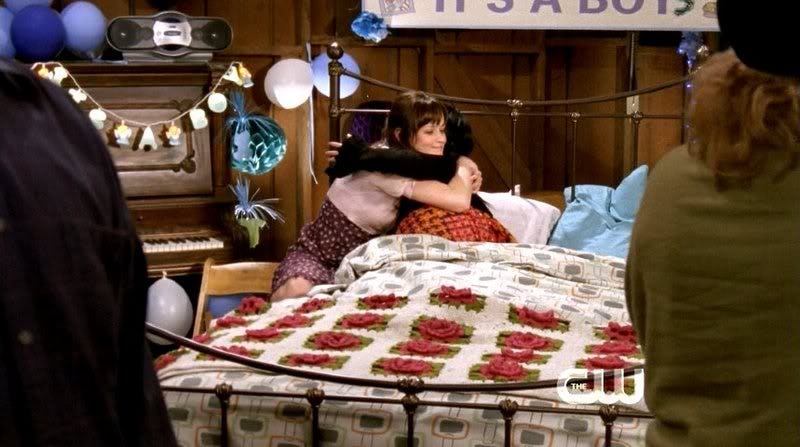 It's a busy week in the life of the Life and Death Brigade. The Life and Death Brigade is back on Gilmore Girls, specifically back on the Stars Hollow set this week, according to their various social media posts, and they seem to be having the time of their lives. Or, rather, the dancing time of their lives, because there's some mystery to what these boys are up to on the Gilmore Girls set. There's been some speculation, especially since some of their rehearsals have been with entire dance troupes, but, whatever they might be doing, I'm just happy to see their shining faces in the photos they've been posting of their time on set. Given the dubious nature of their adventures together back in their Yale days, these behind-the-scene photos from the Gilmore Girls revival set will make you so happy that the Life and Death Brigade is back in action again.
Because really it's been too long since these four guys have been on screen together. Since the original Gilmore Girls series ended in 2007, Tanc Sade, Nick Holmes, Alan Loayza, and Matt Czuchry have gone their own ways professionally, working on projects apart from each other. But, like a group of old college friends who are reunited years later, it's so awesome to see them back together again.
Especially since it means that fans of the show get tons of pictures and updates from the Gilmore Girls set.
And, trust me, these guys loooooove giving updates. Barely a day goes by without one of them posting some picture or tweeting some tweet from the Warner Brothers set. This week in particular seems to be a busy one for the Life and Death Brigade. As pictures of their call times and dance rehearsals crop up on Twitter and Instagram, I can't help but think about how happy I am that the gang is all together for the Gilmore Girls revival.
Just check out some of the amazing shots they've been posting in the last few days. Seeing these guys teasing some major scenes and developments in the Gilmore Girls revival has me even more excited for the four-part series to premiere on Netflix.
So keep posting, Life and Death Brigade. You know we love it when you do.
Image: Warner Bros. Pictures