7 Reasons Being Single In The Summer Is Sexy AF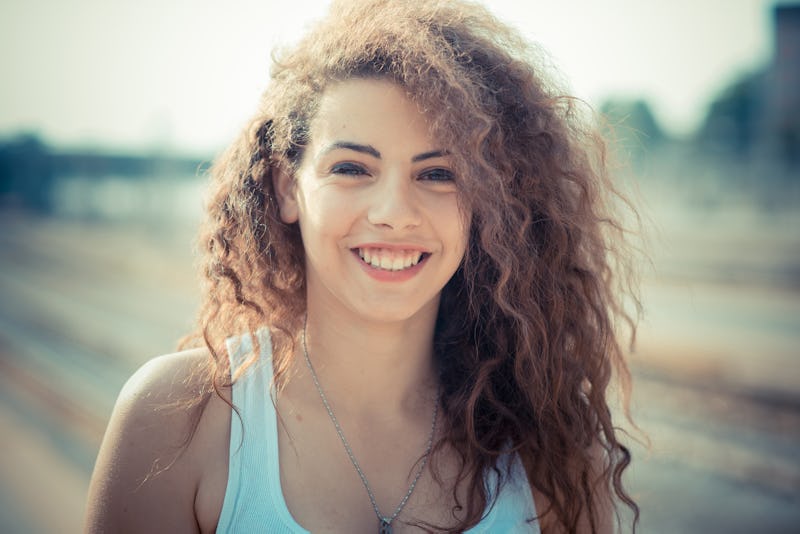 Although you may have yet to realize it, being single is awesome. This isn't just something that I have to tell myself so I can get out of the bed every morning and face my relationship status, but because I think it's true. In fact, I think being single is sexy AF. It may take some time to realize how wonderful being single can be, but I promise it's worth it.
When you're single, you get to really know yourself and, trust me, you want to get to know yourself. You want to know, clearly, who you are and what you want, especially if you're thinking you might want to be in a relationship again. As they say, you can't love someone else until you love yourself first. And it's true, having some alone time can be good for you.
But of all the seasons, summer might be one of the best times to be single. It's not just because things are hot and sultry, thanks to humidity, but because we've left our winter cocoons and are ready to enjoy life again. Here are some reasons why being single in the summer is sexy AF.
1. Hooking Up On The Beach Is Sexy
Have you ever had sex on the beach? When you're single in the summer, you're probably hitting up the beach quite a bit, which opens you up the opportunity of meeting someone and having a really hot one-night stand on the beach.
2. Solo Road Trips Are Sexy
Summer is meant for road trips! You're driving along, wind in your hair, and you never know where the road will take you. You're not only embarking on an adventure that's all your own, but doing so on your own terms. Besides, who really wants to listen to a partner's bad taste in music from New York To Oregon?
3. Trying Out New Summer Activities Is Sexy
From surfing to paddle boarding to sailing to snorkeling to diving — all of these are great summery activities worth learning. They're also perfect summer activities that don't involve another person. Although I guess you could sail with someone else... but you don't have to.
4. Being Able To Have A Summer Fling Is Sexy
Whether you call it a summer fling or "summer lovin'" because you're a huge Grease fan, the three months of summer are the ideal time to just have a short-lived fling or mini-love affair. That in itself is exactly why being single in the summer is sexy AF.
5. Knowing That You Have All Summer Long To Do Whatever You Want Is Sexy
All. Summer. Which means so many beach days, road trips, flings, hookups, and you looking sexy as hell in that bikini you'll be rocking all summer long. You have no constraints, no drama, and no one you need to check in with when you want to do all the summer stuff you have planned.
6. Sweating Is Sexy
While no one will ever call swamp ass season sexy, but sweating, as in the sweating that occurs in the summer is really sexy. You walking along, slightly glistening from the humidity and summer sun, doing your own thing is hella sexy.
7. Having The Bed To Your Self On Hot Summer Nights Is Sexy
As much as sweaty sex can be fun, being alone in bed, with the air condition blasting, while reading some erotica and, possibly masturbating, is not just the perfect night, but one of exploration and sexy fun.
Whether this is your first summer single in a long time or your third, fourth, or fifth, it's going to be a good one. You're going to do what you want, when you want to, and it's going to be awesome. You're going to kiss strangers, learn to surf, and maybe even have a summer fling with someone you'll forget after Labor Day. It's going to be so fantastic and sexy, that you'll probably make sure you're single next summer, too.
Images: Fotolia;; Giphy (8)