11 Things All Book-Lovers Wish You Knew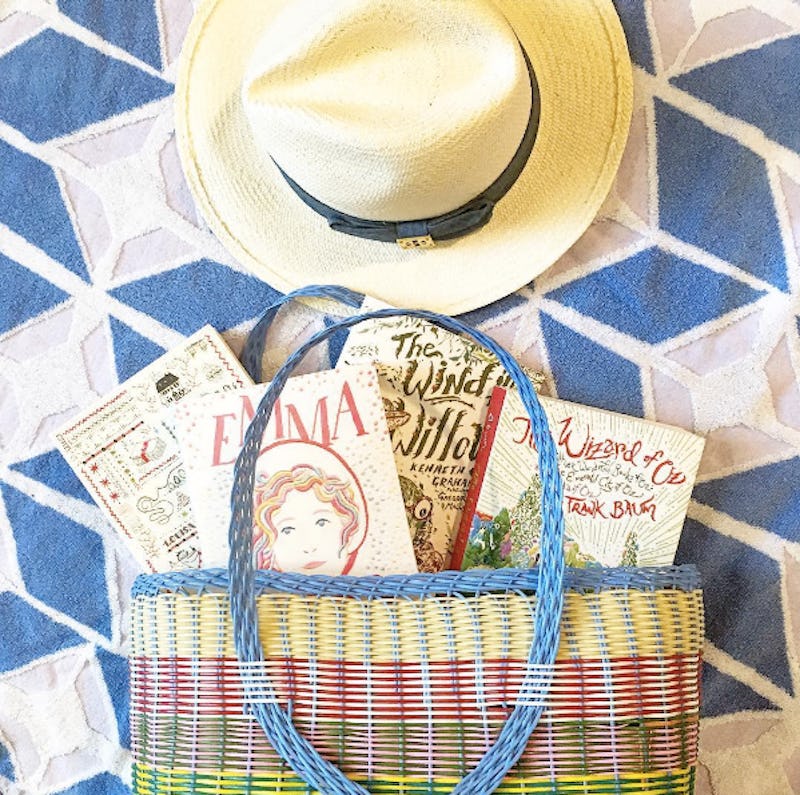 Book-lovers are generally portrayed as kind hearted, quiet, and slightly obsessed with fictional worlds people. Like any other type of nerd, the book lover has a few quirks — oddities perhaps — that others just don't understand. Our constant need for new books even when we have an unread stack taller than us, and our preference to staying in with a book on a weekend night versus going out may leave most people in a state of confusion.
Book nerds just want to be understood and respected. Most book-lovers grew up facing some sort of bully, made to feel like an outcast for our free-time preferences, or possibly even judged for preferring fictional characters over real people. If you're a book-lover yourself, and always have been, there's no doubting there are a few things you wish the world, especially the people close to you, could understand.
It might seem like book-lovers don't know how to have fun, but that's a big misunderstanding. Book nerds are like the books they adore — not everything on the outside is a good reflection of what's on the inside. If you're dating an avid reader, best friends with someone who keeps their nose in a book at all times, or happen to be related to one, here are 11 things they truly wish you knew:
1. If You Talk To Us While We're Reading, You Probably Won't Get The Attention You Deserve (Or Want)
This is just a simple fact. Reading isn't the same as a TV show or a movie — we can't continue to hear the character's voice when you're talking, too. If you need our attention, try to approach at a non-reading time.
2. Don't Tell Us Reading Is Lame, Boring, Or A Waste Of Time
Everyone has opinions, and that's A-OK. For some, Football might be boring, or video games could seem like a waste of time, but book-lovers constantly hear how their favorite hobby is boring, nerdy, etc. We'll respect your favorite past time if you respect ours.
3. Book Characters Matter To Us As Much As The Real People In Our Lives
Maybe this sounds completely insane, but it's a straight up fact.
4. The Best Gift In The World Is A New Book, Or A Bookstore Gift Card
Don't know what to get your book-loving BFF, partner, family member? A book that you found interesting or a gift card to his or her favorite bookstore is absolutely the best present of all time. Guaranteed.
5. We Don't Believe E-Readers Are The Enemy
Most book-lovers have accepted that e-readers are here to stay, and most of us have one and use it fairly frequently. But we still love reading regular books just as much.
6. We Don't Hate People Who Don't Read
When someone tells me they don't read, it doesn't turn me into a fire breathing dragon of hate. In fact, I usually don't mind. I like meeting people who have all sorts of different opinions and hobbies from mine. And while not every book-lover feels this way, most of us don't hate non-book readers, we just don't understand it.
7. But We Will Never Give Up On Trying To Make You A Reader
When a book-lover meets a non-book lover, or has the chance to make a mark on a young soon-to-be reader, she'll attack. In the nicest, book-loving way, of course.
8. Not Every Book Nerd Reads At The Speed Of Lightning
Some book-lovers read only a book or two a month. Others read a book a day. No way is right, or wrong.
9. We Understand That Movie Adaptations Will Never Be Perfect, But We're Still Going To Be Upset About It
More than anyone else, most book-lovers know very well that authors don't have much say in a movie adaptation of their novel.
10. We Totally Judge You On Your Bookshelf
If you have a bookshelf, one of the best ways we find to get to know you is by scanning the titles you've kept near and dear. This isn't a make-or-break type of judgement, it just let's us know what you're into, and what we can or can't bond over.
11. We're Very Emotional Creatures
Readers have increased empathy, studies show — so we can't help it!
Images: the.blonde.bookworm/Instagram