Target Fourth Of July Sales To Shop Now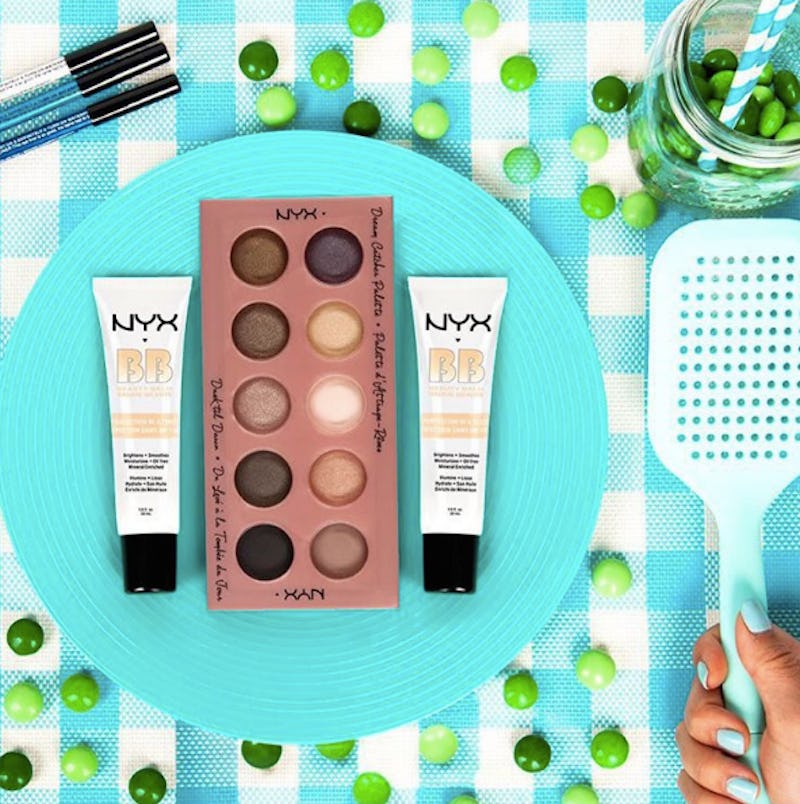 It's almost time for the long weekend of celebration, but are you ready? If you're all in a flap, don't worry, because Target's Fourth of July sale has your back. This year, Target is spoiling us rotten with a nine-day Independence Day sale called Deal Days Of Summer.
The coolest — or should I say, hottest — part of this is that there are different sales taking place on different days. To paint a picture, the sale started on June 26 and shoppers were eligible to 20 percent off pool toys and sporting goods. So how does it work? Well, there's a special promo code available for each day that you can use online, or if you prefer to shop IRL, you can text Target for a store coupon. All of the sale details can be found on Target's website.
Since we're only halfway through this brilliant bonanza of a promo, there are some fantastic deals yet to be had. On June 29, in-store shoppers can get 25 percent off ice cream and novelty treats; on the 30th, you can receive 20 percent off kitchen items; July 1 will bring 10 percent off household essentials; and from July 2 to the Fourth, savvy shoppers are eligible for a free $10 gift card when they spend $50 on food and beverage. Sales for July 28 include 20 percent off sun care, beauty, and personal care products when you use the code: BEAUTY. So here's a selection of some of the awesome beauty products to shop ASAP.
1. The Raw Sugar Scrub
Raw Sugar Matcha Green Tea Lemon Grass & Ginger Sugar Scrub – 20 Oz, $9.99, target.com
Make sure your skin is looking its best during beach season with an exfoliating sugar scrub.
2. The Lip Exfoliator
SheaMoisture Lip Exfoliator – .12 Oz, $9.99, target.com
Nobody likes dry lips, so keep your pout on point with a lip exfoliating stick.
3. The Delicious Mist
You Are AMAZING Lemon Meringue Body Mist 6 Oz, $3.99, target.com
Girly girl or tomboy, I can't say I know any gal who wouldn't want to smell like lemon meringue all summer long.
4. The Sunscreen Stick
Neutrogena® Beach Defense® Sunscreen Stick SPF 50+ 1.5 Oz, $9.49, target.com
Sunscreen is a summer essential when it comes to spending time in the great outdoors, so you may as well stock up on your favorite brands while they're on offer.
5. The Sporty Sunscreen
Hawaiian Tropic® Sport Light SPF 30, $7.99, target.com
Folks who are planning on indulging in a lot of sport this season may as well use the right tools for the job, such as this ultra-light Hawaiian Tropic sunscreen.
6. The Vitamin Veil
Pixi Flawless Vitamin Veil, $41.99 – $46.99, target.com
From its cute name to its enchanting packaging, everything about this compact cream is adorable.
7. The Cat Eye Mascara
Wet N Wild Max Fanatic Mascara, $4.99, target.com
If you're someone who wears mascara a lot, it might feel like you're constantly replacing yours. So why not buy in bulk while it's an awesome price, to save yourself a pretty penny?
8. The Ombré Lipstick
Wet N Wild Lipstick Dark .07 Oz, $3.99, target.com
Use this awesome lip wand to create ombré lips, one of the hottest trends to try this festival season.
9. The Nail Polish
Essie® Nail Polish – Going Guru, $8.59, target.com
Pick up a nail polish in a summery shade to create the perfect mani pedi.
10. The Sea Salt Spray
Not Your Mother's Beach Babe Sea Salt Texturizing Spray – 8 Oz, $4.79, target.com
Can't make it to the beach this summer? Don't worry: You can create beach babe tresses with this texturizing sea salt spray.
11. The Coconut Créme Hair Masque
Renpure Coconut Crème Deep Treatment Masque – 12.0 Oz, $8.99, target.com
Don't forget to take care of your hair this summer with a moisturizing hair masque.
Now it's time to be quick! This sale won't last forever, so scoot on over to Target to make the most of the retailer's awesome Fourth Of July promos.
Images: target/Instagram; Courtesy Brands