What To Do This Summer Based On Your Zodiac Sign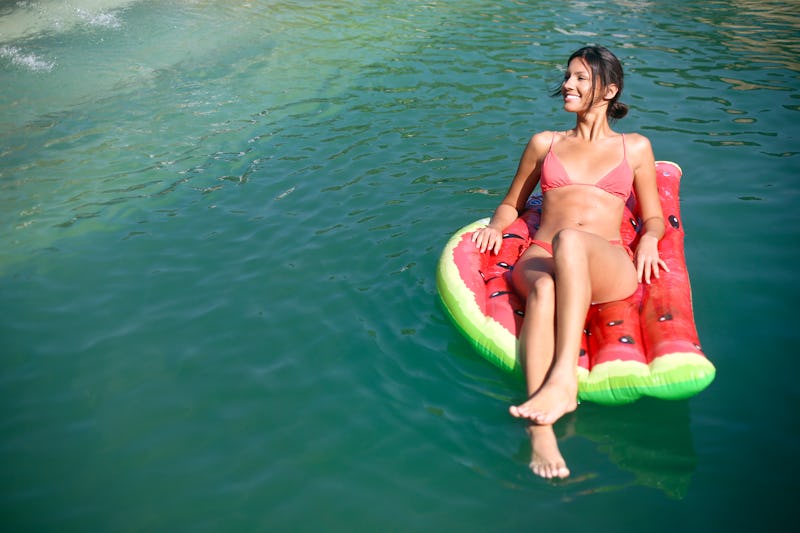 GoodLifeStudio/E+/Getty Images
Summertime means horrific tan lines, barbecues with friends, and smelling like sunblock for the next few months — and it's the most fun some of us have (because summer is awesome). If you're a student, you're probably off from school. And even if you work, let's be honest: I know you've saved up some vacation days so that you can escape for a little bit this season. So, what are you going to do with the extra time you've got on your hands?! I've got the lowdown on what to do this summer based on your zodiac sign, and it's completely, totally, 100 percent accurate. (Translation: This is totally just for funsies, and will hopefully give you some cool ideas for summer activities, regardless of your sign.)
While we can sit here and debate the validity of the zodiac, I know many of us believe that there are at least general qualities we possess and share based on when we were born. I was born on May 28 and you can pretty much smell the Gemini in me (except I love being alone sometimes, and I do need a daily routine). So what summer activities are best for you, based on your sign? Here's a quick guide.
1. Gemini
Gemini, if someone makes you sit still for a week straight, you unleash the beast within. Satiate your hunger for variety and change with a road trip. Don't forget to pack snacks — you know you get hangry.
2. Cancer
Artistic and imaginative Cancer loves DIY projects. Summer is a great time to play with all those Pinterest ideas you saved. We're dying to see what you've got planned for the 27 empty toilet paper rolls you collected.
3. Leo
Leo's heart bursts with creativity, passion, and good cheer. Do something that lets you release your inner child, like an action-packed day at the park, or one of those wine-and-canvas events. No one says you can't enjoy a bit of a tipple while channeling the youngster in you.
4. Virgo
All work and no play, right, Virgo? You're a bit on the shy side because you spend more time at your desk than anywhere else — so maintain the solitude you enjoy while satisfying the animal lover in you and head to the zoo. Then you don't have to talk to anyone. Except maybe to the elephants. You could also volunteer at a local animal shelter.
5. Libra
You're social, but indecisive, Libra; so like Gemini, you're better suited with a variety of activities. You love the outdoors and appreciate a peaceful surrounding to enjoy time with friends, so why not head to the lake for swimming, tanning, paddle boarding, and 3-for-1 fish tacos?
6. Scorpio
You're a brave soul, Scorpio, and quite resourceful. Grab a close pal (because we know how loyal of a friend you are, slugger), and challenge yourself with a tough hike or even mountain climbing. End it all with a camping trip, where you spend the night under the stars. Don't forget bug spray.
7. Sagittarius
Your love of travel and freedom means you need to hop on a plane, ASAP. You're a history buff, so I'm feeling like Russia should be your next destination. Their libraries are to die for.
8. Capricorn
Your loved ones and tradition are top priorities for you, Cap, so now's the time to plan that family reunion. Just be sure to keep Uncle Jim Bob away from the brewskis. You know how he gets.
9. Aquarius
You're a humanitarian at heart, and you live to help others and be a good listener. Spare time in the summer means time to volunteer! Check out a local senior home or maybe a hospital that could use your help.
10. Pisces
You enjoy your alone time, Pisces, and there's nothing wrong with that. You're artistic and love music more than anything, so take up a new instrument this summer — something different!
11. Taurus
You're an expert gardener and chef. Combine your green thumb with your mad kitchen skills and whip up a delicious meal from the fresh food you're growing in your garden. Don't have a garden? Well, get crackin'!
12. Aries
You love physical challenges and you're a stellar athlete. Join a dodgeball team or maybe ultimate frisbee. You need to run, jump, play! With your tendency to be a leader, you might even be team captain. Oh boy.
Images: GoodLifeStudio/E+/Getty Images; Giphy