Jessica Alba Stuns In 'Dear Eleanor' Exclusive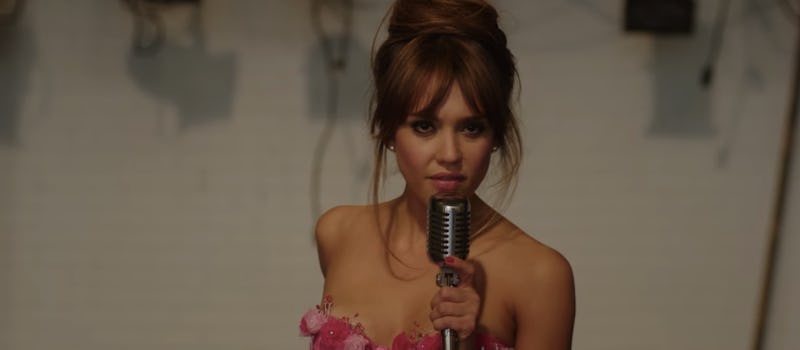 If Eleanor Roosevelt was still alive, I imagine she'd be the hero many young girls would want to meet. Would she have a twitter account where she could connect with fans? A Facebook page? Maybe she'd hold a contest, and the lucky winners would get to spend an evening with Eleanor. But in the 1960s, actually meeting the famed politician was a real possibility — if you could track her down without the help of social media. Dear Eleanor, a film starring Liana Liberato, Isabelle Fuhrman, Kevin Connolly, and Jessica Alba, follows two girls who go on a road trip across the country in the hopes of meeting their hero, Eleanor Roosevelt.
Sneaking away in a convertible that belongs to one of their fathers (Luke Wilson), the two young women have to dodge their parents, the police, and many obstacles they face on the road to find their idol.
In this exclusive scene from the film, the girls sit in on an audition, where one of their aunts, played by Jessica Alba, bursts into the room to try out for a singing part — but she's late, she's frazzled, and she's clearly unprepared. So does she have a voice that will win the casting agents, regardless?
Watch the exclusive Dear Eleanor clip below. The film hits theaters July 5.