Amber's Time On 'RHONJ' Has Come To An End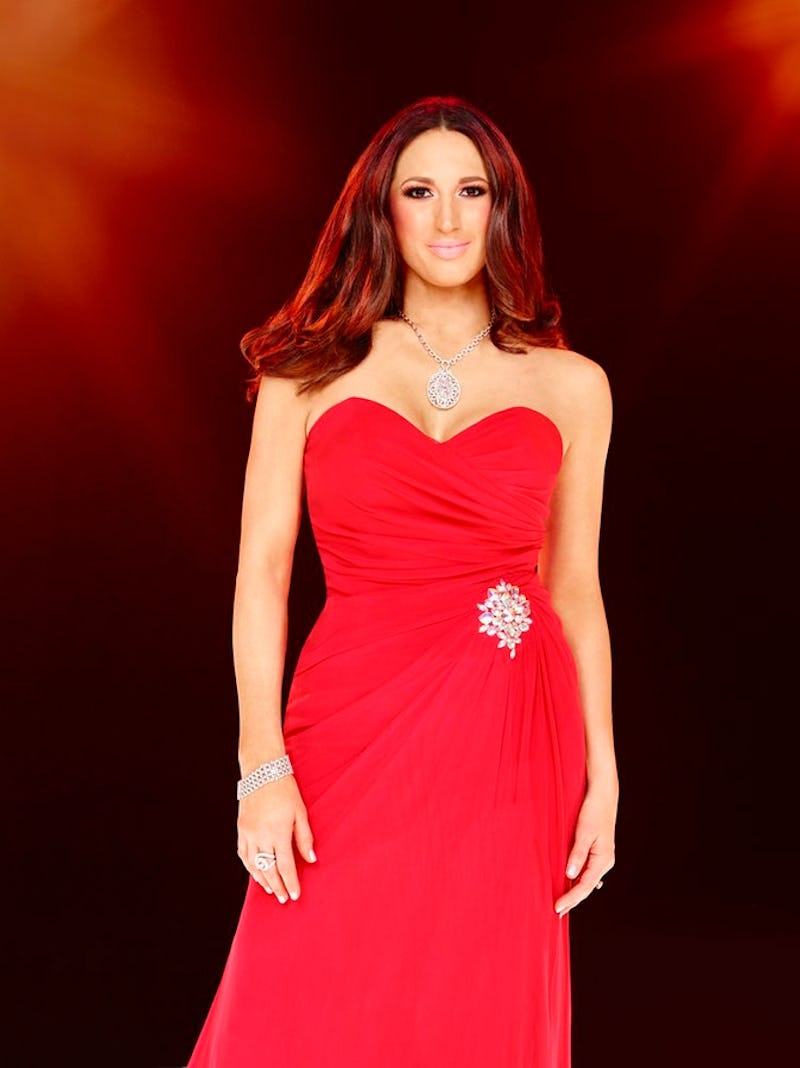 Not even its star's incarceration could end The Real Housewives of New Jersey, and now that Teresa Giudice has been released, the series will be back on Bravo on July 10. But there will be a couple of other changes to the show, which has eliminated all of the Season 6 newbies in favor of a couple of new women and returning favorites. That means Amber Marchese won't return to Real Housewives of New Jersey , but why? She didn't exactly make a great first impression with the other Housewives, but that just made last season even more dramatic and exciting for viewers. However, it seems that it was actually Amber's choice to leave the show.
In November 2015, Amber gave a statement to Us Weekly about why she and her husband, Jim — who practically got more screentime than his wife — decided to withdraw from the series. (Bravo has not yet responded to Bustle's request for comment on Amber's departure.) It seems that even though the couple was a wildly entertaining addition to the cast, constantly causing controversy, RHONJ wasn't something that they were interested in doing anymore. Here's some of what Amber told Us Weekly:
"Jim and I have been giving Real Housewives of New Jersey a lot of thought and given the current state of affairs regarding our personal lives and the direction of the show, we officially decided to move on. The show was not what we expected it to be, and I want to pursue more endeavors."
Since leaving RHONJ, Amber and Jim have also dealt with some more serious news. While she was on the show, Amber was celebrating being cancer-free for five years, after a tough battle with breast cancer. Unfortunately, last winter she told People that her cancer had returned. But she's still fighting, and, as of mid-June, shared that she's also battling Lyme Disease, but isn't letting either one get her down.
As for Jim, he hasn't changed much since RHONJ was filmed, arguing about the reality of the series on Twitter all year long. And very recently, the couple found themselves in the spotlight again when Jim was arrested for alleged domestic violence against his wife on an airplane, though both Jim and Amber claim that there was no conflict between them. In a statement to Bustle, Amber said "these reports are undeniably false and disgusting." According to NJ.com, prosecutors did not pursue any charges against Jim after his arrest.
It seems that even when this couple isn't on TV, they have a lot going on that is bound to keep getting the attention of RHONJ fans.
Image: Alex Martinez/Bravo