The Kyshadow Artwork Inspired The Coolest Tattoo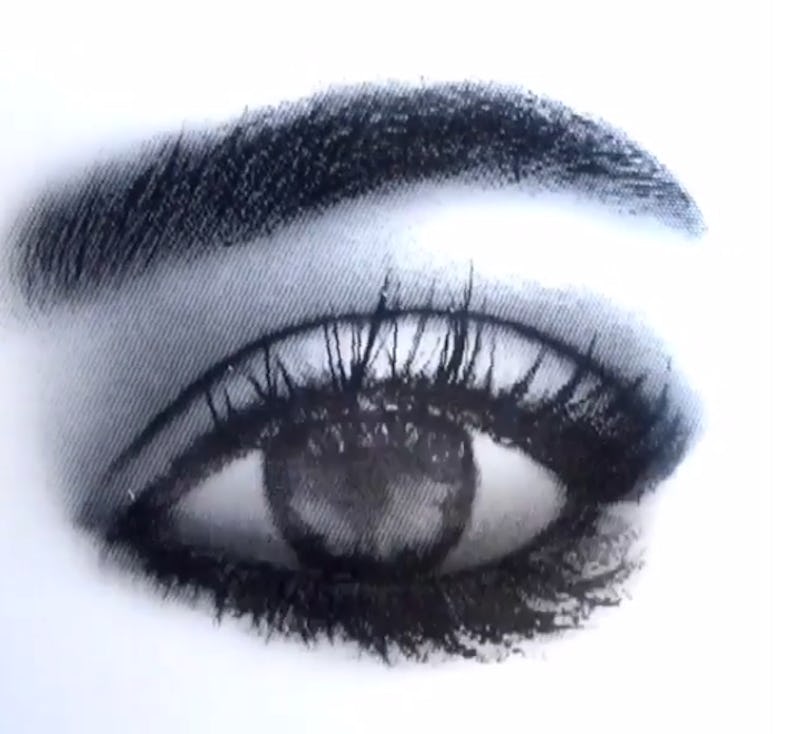 It's safe to say that whatever Kylie Jenner puts out is going to be a hit, but the fact that she's expanded from lippies to include even more makeup products really has everyone freaking out. She really did an incredible job with her latest Kyshadow Palette because everything from the packaging to the shadows themselves were gorgeous. The Kyshadow Palette inspired a tattoo, and honestly, it comes as no surprise. When you put out something that beautiful (and have this many fans) you're bound to inspire some body art, you know?
Johnny Cyrus is no stranger to Jenner-related ink. This major super fan also has tattoos of the Kylie Lip Kit swatches, the Kylie Cosmetics logo and the names of her glosses "Like, Literally, So Cute" on his body. "I loved the Kyshadow artwork! It's so dope, I think it makes my arm look so much better," Cyrus tells Bustle via email. "The tattoo has such great detail. I'm beyond obsessed."
It wasn't just Cyrus who fell in love with Kyshadow, though. The palettes sold out in just one minute, so it's safe to say the rest of the world is obsessed with them, too. And that's even after Jenner limited the purchase to just one product per customer. Cyrus was among one of the lucky few who copped the palette once it dropped. He admits there was quite a frenzy to grab one. "It felt like the hunger games," he said. Yep, these shadows are just that good.
This up-close shot shows exactly how detailed this artwork is, and I must say, it looks pretty incredible. According to his social media, Cyrus has Josh at Walker's Point Tattoo to thank for this stunning ink.
Yeah, the tattoo version is spot-on.
This certainly is a nice addition. It complements the rest of his Kylie Cosmetics tats.
Cyrus is the proud owner of all of the Lip Kit shades, in more ways than one!
They're perfectly placed for photo-ops, too. That was some smart thinking.
And they really do make the swatches look that much better.
This was definitely too great of an opportunity to pass up.
Image: kyliecosmetics/Instagram (1)