JoJo Probably Got Her 'Bachelorette' Ring For Free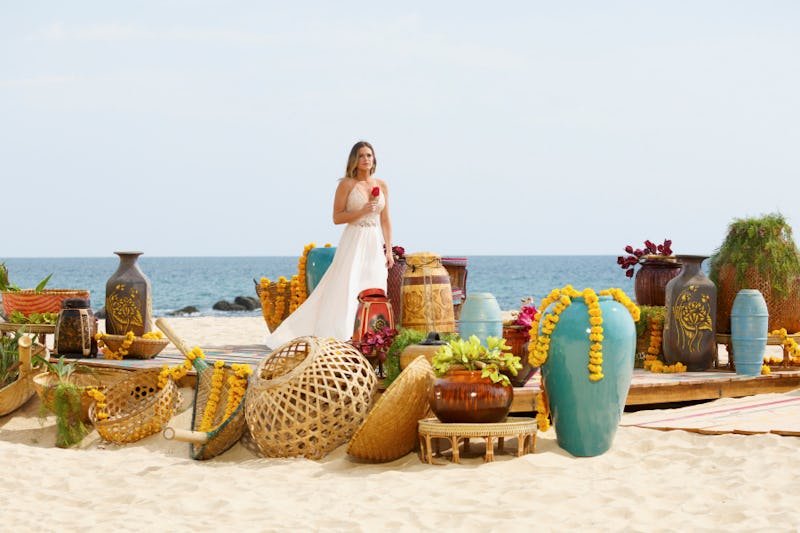 Yeah, I love watching The Bachelorette, but when it comes to the finale, I'm not in it just for the Bachelorette herself and the two men she has on the line for a proposal. Instead, like when it comes to the big award shows of the year, I also want to see what she wears (gowns!) and the ring she gets (bling!). JoJo Fletcher, this year's Bachelorette, has had some pretty solid taste in wardrobe this season, and from the sneaks and peeks and hints I've heard, the ring is pretty good, too. Now-fiancé Jordan Rodgers popped the question with the required Neil Lane stunner, but did Jordan Rodgers pay for JoJo's engagement ring on The Bachelorette ?
It's not likely, really. First off, he's not the Rodgers brother with the professional football money (had to, sorry), but secondly, it's tradition that the suitors on The Bachelorette don't have to take any money out of their pocket for the Neil Lane engagement ring. It's not known if Neil Lane donates the rings to The Bachelor and The Bachelorette for promotional reasons or if ABC is the one swiping their black card, but the contestants don't have to pay for the ring. There is a catch, though — according to Radar Online, the Bachelor and Bachelorette contract stipulates that the ring belongs to the show until the couple has been together for two years. If they split before that, they have to give the ring back to ABC.
It makes sense that ABC wouldn't force the suitors on The Bachelorette to pay for the ring. Most of them are normal guys, making normal salaries, and spending $75,000+ on a ring isn't really in the budget. This way, the Bachelorette and her love get an insanely beautiful ring that looks amazing on camera, and ABC gets a swoonworthy love story for its ratings. And, in all honesty they probably get the ring back too because not many couples make it to the two year mark. But, maybe JoJo and Jordan will prove the odds wrong and keep that diamond for themselves.
Images: Matt Klitscher/ABC; Giphy