Here's Who's Been On 'The Bachelor' The Most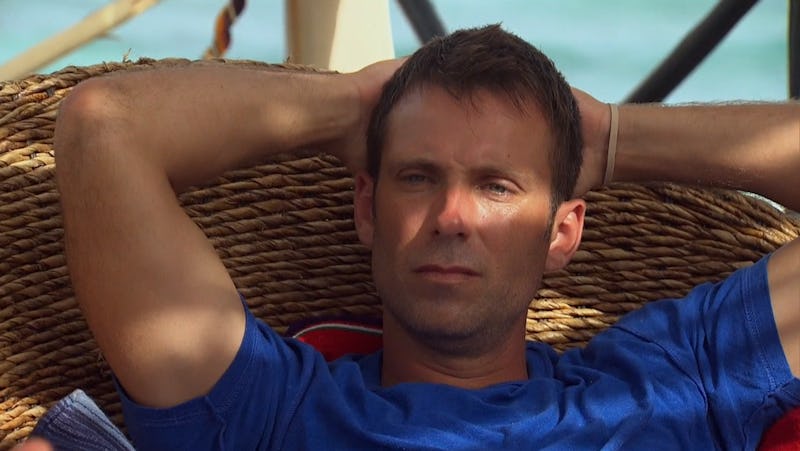 Since its debut in 2002, The Bachelor franchise has produced 38 seasons in total. That's 20 Bachelor seasons, 12 Bachelorette seasons, three Bachelor Pad seasons, and three Bachelor in Paradise seasons. There's been 19 Bachelor leads (let's not forget that Brad Womack repeat), 12 Bachelorette leads, an insane amount of hot tub scenes, helicopter scenes, countless amounts of "I think I'm falling in love with you" admissions, and somewhere around 900 contestants. But, out of all the contestants who have ever appeared on the show in some capacity, who has been on the Bachelor franchise the most?
It's not unusual to see a contestant come back. Every so often, someone from a previous season will want a second chance at love — or just more time on screen — and if they're interesting enough, producers might just give them the green light to return. After all, everyone loves a comeback story. (Though it's then up to the lead to decide if they want to keep them or not.) However, once the spin-off shows began, contestants had the opportunity to build bigger fan bases and become more recognizable cogs in the Bach machine. That's when the appearances for some of these lovelorn hopefuls started racking up and it became tiresome to keep track of who's been on what.
The contestant who's been on the Bach the most is Chris Bukowski of Emily Maynard's original Bachelorette season (Season 8).
Bukowski made it pretty far and got eliminated after home towns. A few seasons later, he decided that he wanted to "get to know" Bachelorette Andi Dorfman, so he showed up to her first night. However, he didn't even get the chance to partake in a rose ceremony, because she let him go right away.
He was also on Season 3 of Bachelor Pad, where he was the runner up, and appeared on Bachelor In Paradise Season 1, where he and Elise Mosca enjoyed a brief romance that ended after they both left the show. Lastly, he made a brief appearance on Bachelor in Paradise Season 2 that, uh... didn't go well. Afterwards, he decided that he would retire from The Bachelor franchise for good.
There are a ton of contestants who have come close to taking the title, by appearing on a total of three seasons: Like Nick Viall, Graham Bunn, Tenley Molzahn, Carly Waddell, Jesse Kovacs, Michelle Money, Kirk Dewindt, Nick Peterson, Jaclyn Swartz, and Kalon McMahon. Though out of all those people, Viall was the only one who had been on two Bachelorettes and one spin-off, while the rest have been on one Bach season and two spin-offs. Of course, considering how fast things change in the Bachelor world, Bukowski's place as the most frequent of contestants could change very frequently. Watch out, Bachelor in Paradise Season 4.
Editor's Note: A previous version of this article incorrectly referred to Graham Bunn as tying with Chris Bukowski for most appearances on the Bachelor franchise — four — when Bunn was only on the various programs three times. In addition, this article incorrectly said that Bunn appeared on Season 5 of the Bachelorette when he was on Season 4. It has since been updated to reflect the correct information.
Images: ABC (2)