Double Eviction Night Shook Up The 'BB18' House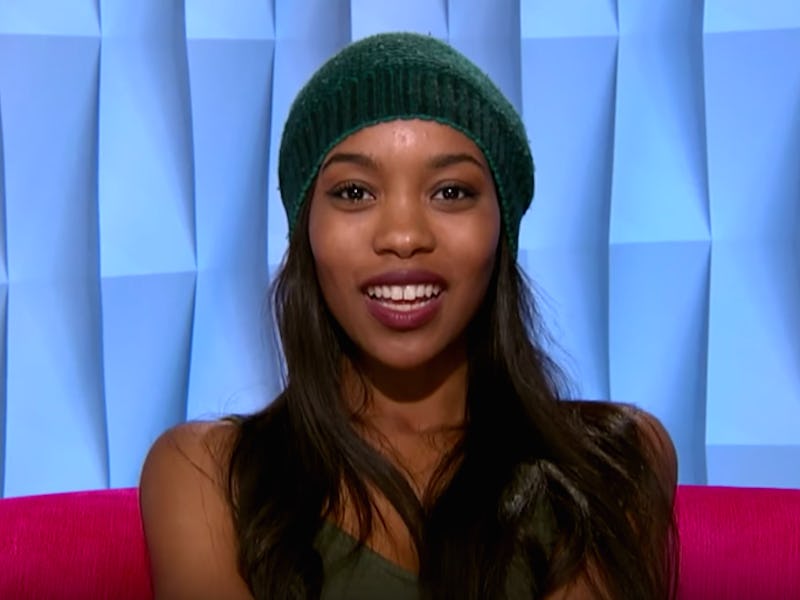 Well, if there was a night that was bound to shake the house down to its very foundations, it was definitely the first Big Brother 18 double eviction night. Julie Chen promised a "week's worth of Big Brother in one night," so you knew that tensions were going to be high the moment the show began. The first person evicted from Big Brother was Zakiyah, who had been walking a very thin tightrope of goodwill since she was put up on the block in a brutal nomination ceremony a few days earlier. Zakiyah had played it low-key for a majority of her time in the Big Brother house, cozying up to Paulie early on (R.I.P. #Zaulie) and working with him. And for all the valor that Zakiyah exhibited in the face of Paulie's continued betrayal, you have to hand it to the woman. She was a quietly fierce Big Brother houseguest and deserved better treatment, not only from Paulie but from her fellow houseguests.
Then came arguably one of the wildest eviction ceremonies to date in the Big Brother 18 game. With Corey hastily consulting his bro-pack, throwing Bridgette and Michelle back up onto the block, somehow winning the Power of Veto as well and not using it, the time came for the second eviction. With Michelle calling Paulie out in the first eviction ceremony, the circumstances looked dire for her the second time around.
But, in a legitimately shocking turn of events, it was Bridgette who got the boot. In a classic Parks & Rec /"Who is filling the hummingbird feeders in Ramsett Park?" moment, the majority of the house voted for Bridgette, unaware that others were voting Bridgette as well. It seemed incongruous with the way they regarded Michelle, clearly the wild card in the house up until now. Luckily, that will all change now that Bridgette has entered the Big Brother jury house.
Along with Da'vonne and other future jury members, they will be able to affect how the voting goes for the ultimate Big Brother 18 winner. This means that they'll be able to give lightning rod players like, oh, let's just say Paulie, their comeuppance should they make it to the Big Brother final with the chance to with the $500,000 prize. Current frontrunners like Paulie, Paul, Nicole, and Victor have all contributed to the poor treatment that Da'vonne, Zakiyah, and Bridgette faced at various times leading up to their individual evictions. With the three of them on the jury, they'll be able to take control once again and really twist the game to their advantage when Big Brother reaches finale night.