'BB18's Natalie & Michelle Are Co-HoH's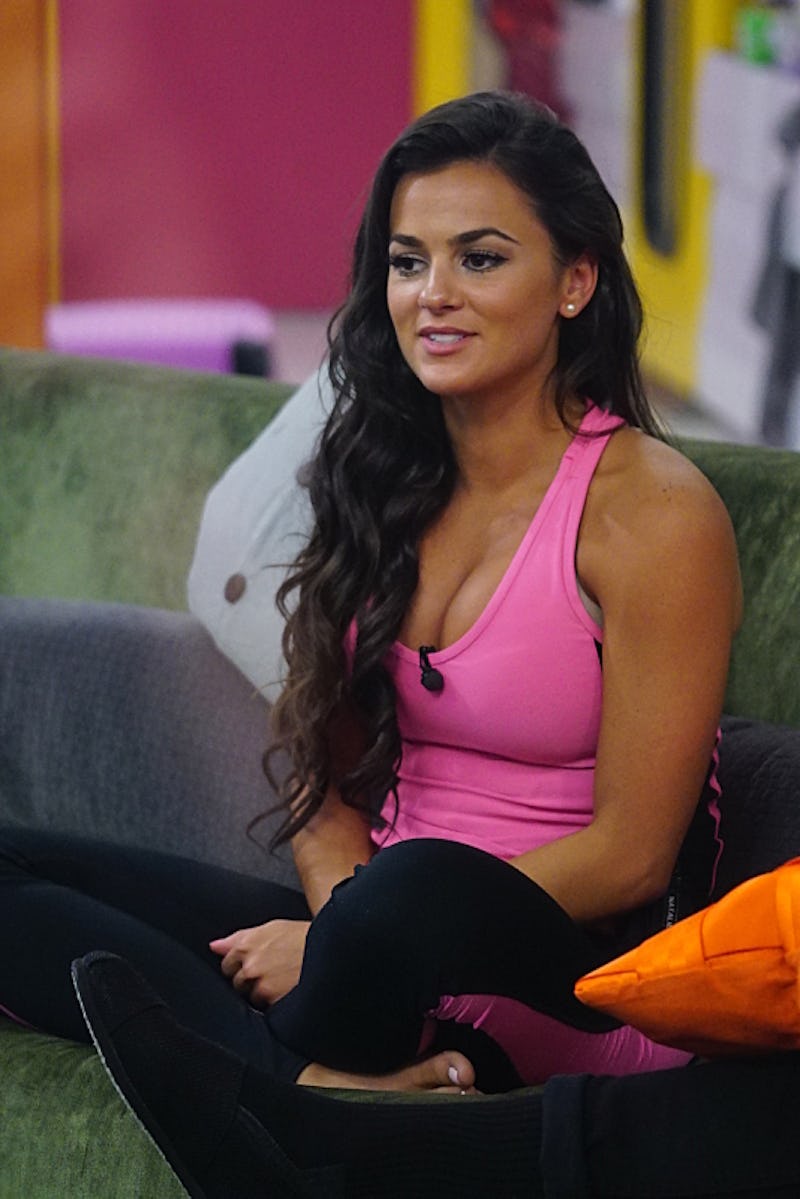 The special Friday episode of Big Brother 18 was mostly comprised of clips but have no fear, for I know who actually won the Head of Household competition. That's right, I'm here to tell you firsthand that there is not one but two Heads of Household and it's a game-changer: Natalie and Michelle are ruling the roost. That's right, guys. Not one, but two—count 'em: two—women are at the top of the Big Brother food chain. This could forever shift the balance of power in the game and has the potential to lead to a woman clinching the Big Brother 18 win. Even better, I'm about to get even more spoilerific when I tell you who the new Co-HoH's nominate for eviction. Keep reading. I promise it's perfect and worth it, guys.
First, can we take a moment to celebrate a co-female leadership on Big Brother? After the tumultuous and shady fallout between Natalie and Paulie, I was worried that the lowkey misogyny that has been a plague this season would keep mounting. With Natalie and Michelle at the helm, not only can we expect the there to be more positive vibes in the house, we get to see two women meaningfully strategizing and thriving. This is what we've been waiting for. No turning women into targets because they get "emotional." No girl-on-girl cattiness. Just two women at the top of the food chain, living large and playing the game. I'm all about it.
As if having Natalie and Michelle as Co-HoH's wasn't glorious enough, news then broke of who the women nominated. This eviction ceremony is going to be a heated one now that the Co-HoH's have nominated two of the strongest men in the house for eviction. With Victor and Paul on the block, it would appear that Natalie and Michelle are playing strategically, rather than emotionally. Okay, well, Michelle may still have a personal vendetta against Victor but overall, these four have had amicable relationships in the house. What we can glean from this news (until we see it in an actual episode) is that if Natalie and Michelle are trying to get the strongest men out of the house, they might actually be angling for a female Big Brother 18 winner.
Victor is already sensing the trouble on his own horizon. While Victor bragged about his invincibility on Friday night's special episode, it seems he may be exiting the house for a second time. I think we can look forward to some nervous chatter between he and Paul in the days leading up to the eviction. Who could they possibly get to vote in either of their favors? With Natalie and Michelle unable to vote, it looks like James will automatically be siding with Natalie and possibly voting for Paul. That leaves Nicole and Corey to persuade. While Corey may vote for one of the guys, Nicole could still be easily persuaded either way. If that's the case, she could also align with James, another Big Brother veteran, and vote for Paul.
The plot is quickly thickening as Big Brother 18 winds down for the summer. Do you think a woman will actually win the game with these new odds? I am so ready to find out.
Image: Sonja Flemming/CBS