'A Little Life' TV Series Is Now In The Works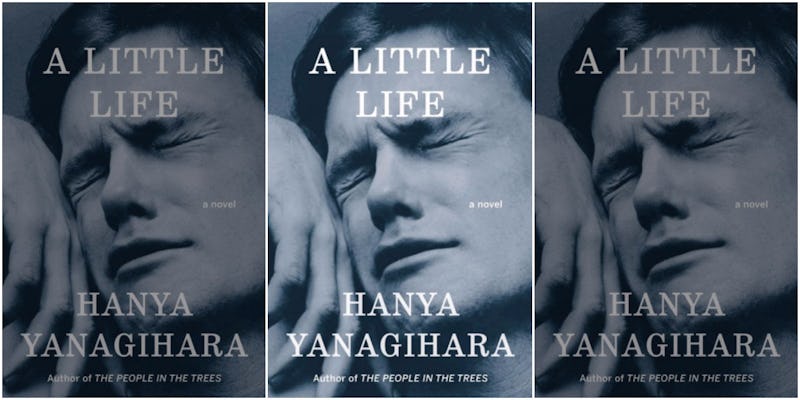 Hanya Yanagihara's bestselling second novel, A Little Life, was nominated for three huge literary prizes — the Man Booker, the National Book Award, and the Carnegie Medal — and won the Kirkus Prize in 2015. Now, an A Little Life TV series is in the works, and the project has some huge names attached.
A Little Life tells the story of four college friends living in New York City. The novel follows Jude, JB, Willem, and Malcolm through three decades of their lives — notably ambiguous decades, at that, as Yanagihara makes no references to historical events or figures — but it's more than a chronicle of the men's post-collegiate successes. A Little Life is a deeply moving exploration of how happy banalities can balance, or even outweigh, the grim threads that wind through our lives.
The A Little Life TV series is currently looking for a home, but it already has two big names to boost its reputation. Producer Scott Rudin (Moonrise Kingdom, The Grand Budapest Hotel, Annihilation ) optioned the screen rights to Yanagihara's best seller, and is pitching the project to outlets as a "limited series," similar to Showtime's treatment of Jonathan Franzen's Purity . Joe Mantello (The Normal Heart, Wicked) will direct.
In a since-removed post on the book's Facebook page, Yanagihara wrote:
I'm very happy to say that ALL has been optioned by the producer Scott Rudin (The Social Network, The Grand Budapest Hotel, There Will Be Blood, No Country for Old Men, etc.) and the amazing theater director Joe Mantello (Wicked, The Humans, Blackbird, Assassins, Love! Valour! Compassion!, etc.) as a limited series. Now it just has to be sold to a network or streaming service — and we'll let you know when or if it is. Thank you, as always, for all of your interest and your love for the boys, and keep your fingers crossed! (Also, who should play Jude?) — HY
Begin your dream-casting now, book nerds.