These Jobs Get The Most Right Swipes On Tinder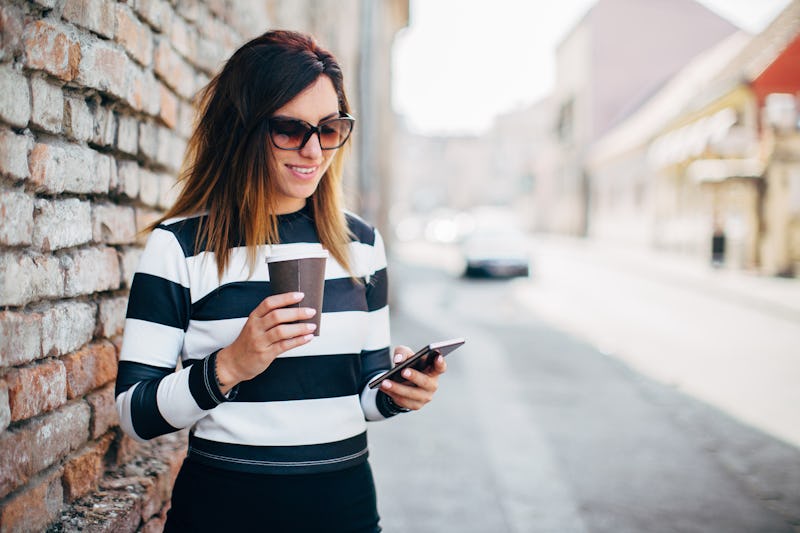 After adding the option to include your education and profession in your Tinder profile earlier this year, Tinder compiled the most right-swiped jobs in the country. While some of the jobs overlapped, in what was desirable for both men and women, what the data initially found was that founders and entrepreneurs, at least when it comes to Tinder appeal, were in the top five careers that garnered the most right swipes. Which, honestly, isn't too surprising. There's definitely something really sexy about the person who goes out there and starts something completely new from scratch — said the girl who's actually never dated a founder or entrepreneur of any type.
Now, six months later, Tinder has decided to get a bit more specific in its study of careers that get the most attention, so they focused on New York City. According to a new press release from Tinder, data from January 2016 to July 2016 was extensively analyzed to see what careers New Yorkers are most likely to give a right swipe. With 26 million matches a day and 11 billion matches so far, Tinder has become a major player in the dating app world. Not that I'm suggesting you change your career in order to get more right swipes, but… maybe I am? I kid!
Do you have the job that's more likely to get a right swipe than the others? Here are the top five women's careers in New York that get the most right swipes.
5. CEO/Entrepreneur
Although CEO/entrepreneur may be the second most swiped career when it comes to men's jobs in New York City, it comes in at number five for the ladies. Which is actually pretty great. It kinda kicks the whole mentality that men are intimidated by successful women to the curb — and it's about time.
4. Dental Hygienist
Coming in at fourth on the list, in regards to the most right swipes, is dental hygienist. Considering, at least for short-term dating, bad hygiene is a big deal-breaker, I think it's safe to assume that a dental hygienist is killing it in hygiene department, especially when it comes to teeth. Such a relief, because bad breath? No thanks.
3. PR/Communications
Honestly, this is a pretty good choice for right swipes, because New York is full of women who work in PR and communications. So if you're looking to date someone in this field, Tinder offers a world of opportunity for you.
2. Stylist
Getting the second most right swipes on Tinder in New York, as far as careers go, are stylists. I guess dating a stylist is one way to assure you're always rocking a kickass outfit.
1. Teacher
The most desirable of all the possible careers for women? Teacher. I think we can all agree that teachers are amazing human beings. They have the patience and tolerance that most of us don't, and actually, actively, make the world a better place every day by instilling knowledge in others. How attractive is that? Teachers are also a good match for writers, apparently; and there's a ton of those in New York, too.
Images: Fotolia; Giphy (5)