11 'Bachelor/ette' Contestants You Forgot About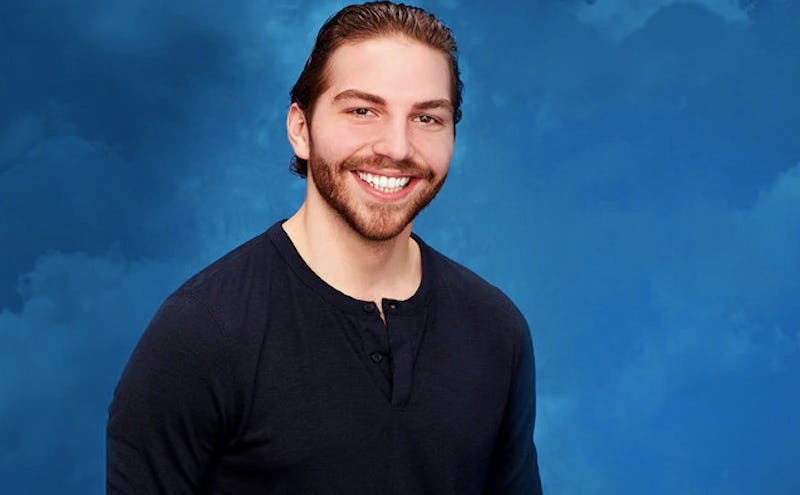 There are many stand out Bachelor and Bachelorette contestants. Some will forever be remembered for their crazy antics or premature expressions of love. Others made audiences giddy and beaome fan favorites for their eloquent love talk and good looks. Audiences love contestants who get roses and are memorable. Everyone who goes on the show tries to be seen, whether for good reasons or bad, because fame is often also the goal in addition to finding reality show love. But not every contestant succeeds in being remembered.
There are some men and women in the Bachelor world who are rather invisible. Perhaps they didn't have any real connection with the lead or they stayed out of the drama completely. Whatever the reason, these men and women go on the show only to not be heavily featured. I want to take a walk down memory lane and look at some of the contestants who I swear participated in the show, but who no one remembers. They're handsome, they're beautiful, and they stood out about as well as a leaf stands out in a jungle.
Here are 11 Bachelor and Bachelorette contestants who definitely didn't go on to become stars after their time in the franchise.
1. Coley Knust
Does the name Coley Knust ring a bell? It didn't for me either. This man was eliminated on night one on JoJo Fletcher's season and he didn't make a huge splash in any way. In his pre-show interview when asked if he had any tattoos he answered, "None, but I'm interested in getting one." So, we all missed out on a thrilling contestant. I'm sure this handsome Real Estate Consultant will find love off TV.
2. Nick Benvenutti
This man tried really really hard to be noticed. He wore a santa suit on night one of JoJo's season and made it to episode three. Unfortunately, the man under the santa suit never really got to shine on The Bachelorette. The electrical engineer who (fun fact) has never received a romantic present, does not really stick out in anyone's mind.
3. Brandon Howell
One last guy from JoJo's season. This man is best known for having "Hipster" listed as his career. Other than that this model was a model example of someone who disappeared from the season. The hopeless romantic was never seen being hopeless or a romantic.
4. Lauren Russell
Lauren Russell was a Ben Higgins night one elimination on a season full of too many Laurens for one Bachelor to handle. She came back in after being eliminated to speak with Ben, but other than that disappears from the Bachelor history books. This very pretty Bachelor ghost appears to now be engaged. Congrats!
5. Jessica Moser
Jessica Moser was also on Ben's season. The accountant's time on the show didn't add up to much. One night + no memorable moments = a contestant who is forgotten. Accountant humor!
6. Rachel Tchen
Her title card said "unemployed," but other than that Rachel, also from Ben's season, went fairly unnoticed. In her pre-show interview when asked what animal she would be, she said, "Cookie Monster, because I'm a sucker for good cookies." That perfect answer makes me wish we had seen more of this goofy, unemployed gal.
7. Cory Shivar
Cory Shiver was on Kaitlyn's season of The Bachelorette. He only made it through week two and is most remembered for... well... being there? He's actually a cute single dad from North Carolina.
8. Josh Seiter
There was an exotic dancer on Kaitlyn's season of the Bachelorette . He was eliminated night one and I can't remember his time on the show at all. I sort of wish he had stayed around to spice up some group dates. He's got big muscles and could probably rip his shirt off very quickly.
9. Nikki Delventhal
This former NFL cheerleader made it all the way to week four on Chris Soules' season. I'm pretty sure this is not a woman who is used to being overlooked. Just look at her posing with a tiger! Maybe if she had brought the tiger on the show, she would have been more memorable.
10. Tracy Darakis
I'm including this elementary school teacher from Chris' season because she has an awesome last name and therefore deserved to be remembered. Eliminated week two, we know that she is a teacher. I mentioned that already, didn't I? Hmm... what else? Well, she's has brown hair and eyes, and she's as quiet on social media as she was on the show, so enjoy this picture of her hunky farming Bachelor.
11. Alissa Giambrone
This flight attendant was eliminated in week two of Chris' season. I think if she had offered him peanuts and a complimentary headset, she would have stuck out more.
Even the prettiest folks can make the cutting room floor in the Bachelor world. Cause in the land of rose grabbers, only some can be remembered forever.
Image: ABC