Is Max Medina Returning To 'Gilmore Girls'?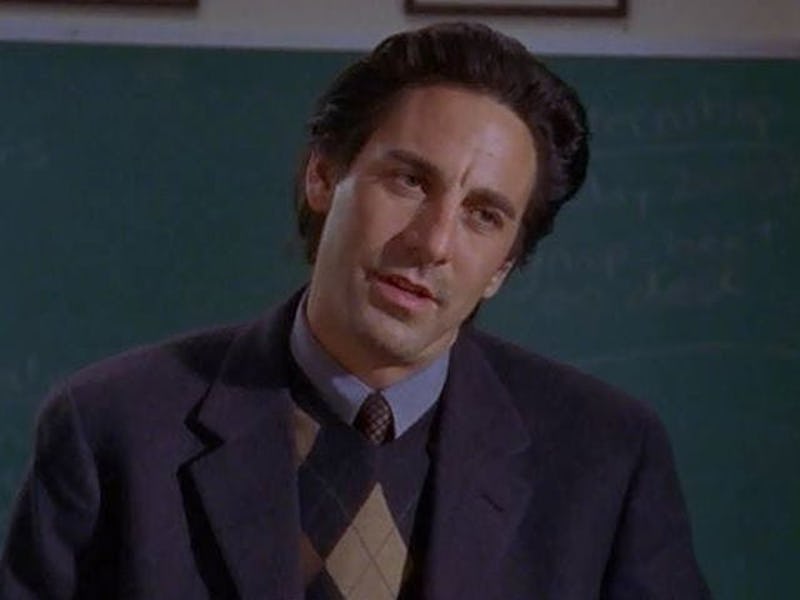 There's no doubt that the upcoming Gilmore Girls Netflix revival has divided a great fandom, and the proof is in the Instagram post. In fact, fans are taking note of a teaser image posted on Netflix UK/Ireland's Instagram that features shelved coffee cups rooting for respective Gilmore Girls boyfriends... and that includes a daisy-printed Max Medina mug. So, wait a minute, is this photo a hint that Max Medina is returning to Gilmore Girls ?
As far as relevance goes, Max probably was in Lorelai's trifecta of important love interests (along with love-of-her-life Luke and deadbeat-dad-to-her-kid Christopher). Nobody could forget how he filled Stars Hollow with flowers in order to get Lorelai's hand in marriage, a hand that, sadly for him, slipped away during an impromptu Harvard road trip. The inclusion seems only a dash out of place, however, when we consider that we really haven't seen Max Medina since the early aughts of the show... and that, unlike the other Gilmore boyfriends, there was no confirmation he'd be on the show.
In fact, as late as April Amy Sherman-Palladino was telling Entertainment Weekly that they didn't know how to work him into the storyline. "One person I didn't figure out how to get in was Scott Cohen, whom we love so much. Not that we're not still thinking about him, but we couldn't figure out how to get Max in there," said Sherman-Palladino. That doesn't leave a lot of time they couldn't find a way to comfortably blend him into the mini-series, at least in a huge role... although the possibility is still there.
How would it work? We already know that Rory is probably a teacher, most likely at her alma-mater Chilton. It wouldn't necessarily be crazy that he returned to Chilton after his Stanford gig. But it would be kind of forced (and, hello, awk-ward).
Truth is, you can't put too much emotional stock in the teaser material, particular the Instagram photos. I think their main purpose is to act as little pieces of digital candies to the fans, something to tide them over until the return of the Gilmores. If you want to assign a deeper meaning, they work to capitalize on the in-jokes and insider knowledge of the fans. For this particular post, it seems like merely light commentary on the obsessive way people ship their favorite characters, a tip of the mug to how our fanbase are divided into teams.
But make no mistake: while Rory's relationship dialogue is still very open-ended, Lorelai's situation is very case closed. We have ample promo pics that her and Luke are very much together, and it's all but confirmed that Lorelai is engaged. That's her endgame, and I do not see Max Medina pulling a Benjamin Braddock at that wedding (actually, I do, but only because he gives off a light Dustin Hoffman vibe).
Still, I think it isn't insane to think that he may have a small, fleeting part in the Gilmore Girls revival. After all, he was important enough to be shelved for the time being.
Images: Warner Bros. Television; Giphy