7 New Characters We Might Meet In 'GoT' Season 7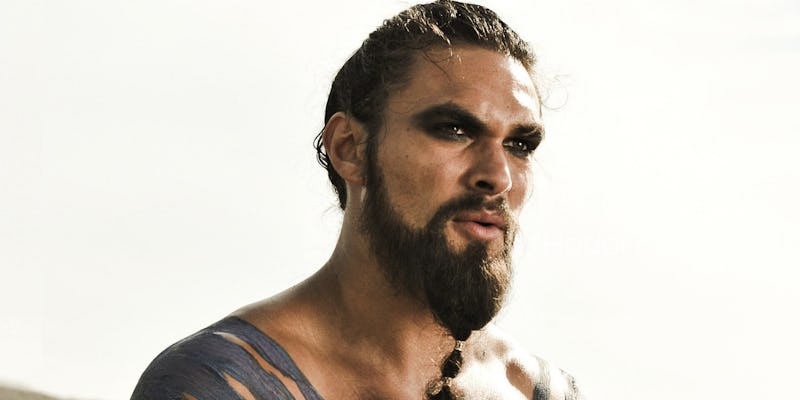 Season 7 of Game of Thrones is taking its' time to get here. The year has never felt so long. I've found that the only way to deal with the wait is to endlessly theorize on new characters in Season 7 of GoT, or locations, or plot points. One way to keep your leg up on what's going to go down is to keep track of new characters in Game of Thrones. That way, there won't be any painful surprises. It's important for the GoT devotee to pay attention getting cast and what will their potential roles mean for the show.Season 7 won't air until next summer, and we are months away from any real teasers or trailers, so for now we'll just have to settle for gleanings of information. You'd be surprised what you can pull from the smallest slice of news. Luckily, the trusted fan site Watchers on the Wall shared casting calls for upcoming characters — the perfect tool to get all the theorizing out that we so desire. A lot of these ideas are hypothetical, and some are vague, but they are all certainly very possible. But alas, really we all just have to sit and wait around. Here are some characters we might see next season.
1. Jim Broadbent As Marwyn the Maester
OK, I'm not certain that Jim Broadbent will be this character from the Song of Ice and Fire series, but Entertainment Weekly reported on August 31 that the British actor had landed a "significant" role in Game of Thrones. He totally fits the description of "short and squat" and could probably do the "white hair coming out of his nose and ears" thing. Meanwhile, Marwyn works with Daenerys and could also definitely appear at the citadel as he is a Maester... so maybe pretty significant, right? Meanwhile, Watchers on the Wall lists a "priest" who has a "characterful face"as one of the characters needed and a priest is kinda like a doctor, right?
2. Azor Ahai
This is always a stretch, but it is also always a possibility that the fabled Azor Ahai Melisandre is always rambling on about will come through and save the day. Whether this will happen Season 7 or Season 8 or (gasp!) never remains to be seen. Maybe with Khal Drogo as Azor? Who knows (#ALOHADROGO forever).
3. A King's Landing General
Watcher's on the wall listed as one of the casting demands a General between the age of 40 to 55 who speaks with British Received Pronunciation. That accent is commonly found in King's Landing, so this guy could easily be a general for Cersei. If there's anybody left in King's Landing...
4. A Gate Guard
Watchers on the Wall describes this role as a twenty-something who is "confident, characterful, straight-talking Northern lad with a great face to play across a very excellent series of scenes. So this guy is probably going to be hanging out with the Night's Watch or at Winterfell. I'm hopeful he can bring some joy to the castles. I'm also hopeful he is a Wilding. I love those guys.
5. A Lovely Lady
The casting call mentions a call for a "good speaking part" as an "attractive young courtesan who is sure of her own mind. Since Littlefinger is a bit tied up at the moment and probably isn't dealing with the family business right now, this character is probably someone Team Daenerys will end up chillin' wit on their travels. It will be interesting to see how or if this character will impact her surroundings.
6. A Warrior
Another guy with a "significant" amount of dialogue is this middle-aged character who is a described on Watchers of the Wall as "a tough-looking bruiser with the attack skills of a pit bull, and the actor needs to be great at fighting." This role could be a soldier fighting for any one of the teams trying to get to the Iron Throne. Or it could be flashback to old favorites like Barristan the Bold. Since the role is an "excellent part for a top-end actor" we can assume he's going to play an important part whatever team he's on.
7. A Dragon Under Winterfell
This theory which was pointed out by Kelsey L. Hayes on Quora, but comes from interpretations of the Song of Ice and Fire series is a little ridiculous, but also very possible because magic. Winterfell is conveniently located on top of some hot springs. But what if the hot springs were being heated by an underground "ice dragon?" If he exists, he's gotta come out of there at some point, why not Season 7?
We still don't know much about the future of our favorite Westerosi and Essosi(?) homeies and their new friends/enemies. But goshdarnit, it's so fun to speculate. Whatever happens, Season 7 is definitely going to be quite the adventure for the viewers — oh and the characters too.