9 Popular Beauty Vloggers Review Kylie Lip Kits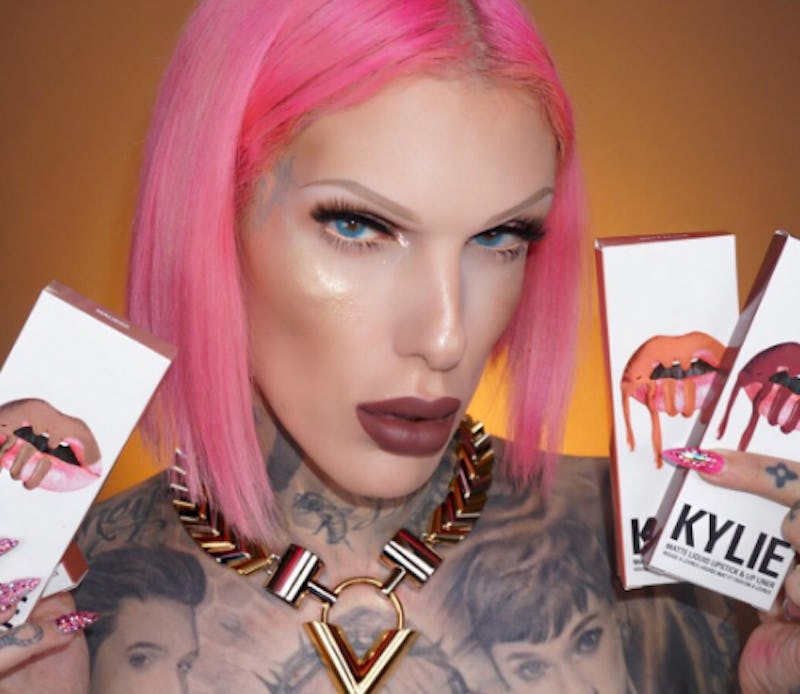 Kylie Cosmetics has been rockin' and rollin' for a while now, but so many people are still wondering if her lip products are worth the hype (and the price tag). If that's you, watch YouTube's biggest vloggers review the Kylie Lip Kits and decide if you need to delete these lippies off your list, or check out with a cart full of her products.
YouTube has a wealth of knowledge when it comes to beauty. It's my go-to place for product reviews, swatches, tutorials, and techniques. That's because the range of voices and expertise is diverse on the world wide web: Everyone from everyday makeup enthusiasts to professional, celebrity makeup artists are weighing in when it comes to Kylie Cosmetics Lip Kits. So what's the verdict?
Since it feels like every brand in creation has come out with a liquid lipstick line, the bar for what's good and bad has been set. YouTube beauty vloggers like to judge the success of a liquid lipstick based on several characteristics: pigmentation, packaging, formulation, wearability, longevity, and comfort. All of these factors come together to determine whether or not a lipstick is worth your money. What's the point of wearing something that feels awful on your lips, or requires a fine art degree to apply successfully?
Here's what YouTube's biggest names had to say.
1. Jeffree Star Review
Jeffree knows all about liquid lipsticks since he has his very own line. See what he has to say!
2. Carli Bybel Review
See how the colors really look on Carli herself.
3. Tati Review
Tati goes through the entire collection with her usual, brutal honesty.
4. Too Much Mouth Review
Is Brown Sugar really the perfect nude for dark skin? Find out.
5. Chrisspy Review
Go through the first few color releases and get honest feedback about color payoff.
6. Nikkie Tutorials Review
Most YouTube vloggers say the consistency is slightly different from color to color.
7. Jaclyn Hill Review
"My first experience will this product was not good, but I've had a change of heart." Jaclyn Hill talks about her attachment to the Kylie glosses.
8. Manny MUA Review
"Um, this actually is amazing." Enough said.
9. Jamie Page Review
Find out exactly how to work with, and sharpen, those lip liners.
Ready to make a purchase? Head to the Kylie Cosmetics website here.
Image: Jeffree Star/Instagram