7 Beauty Products The Internet Is Obsessed With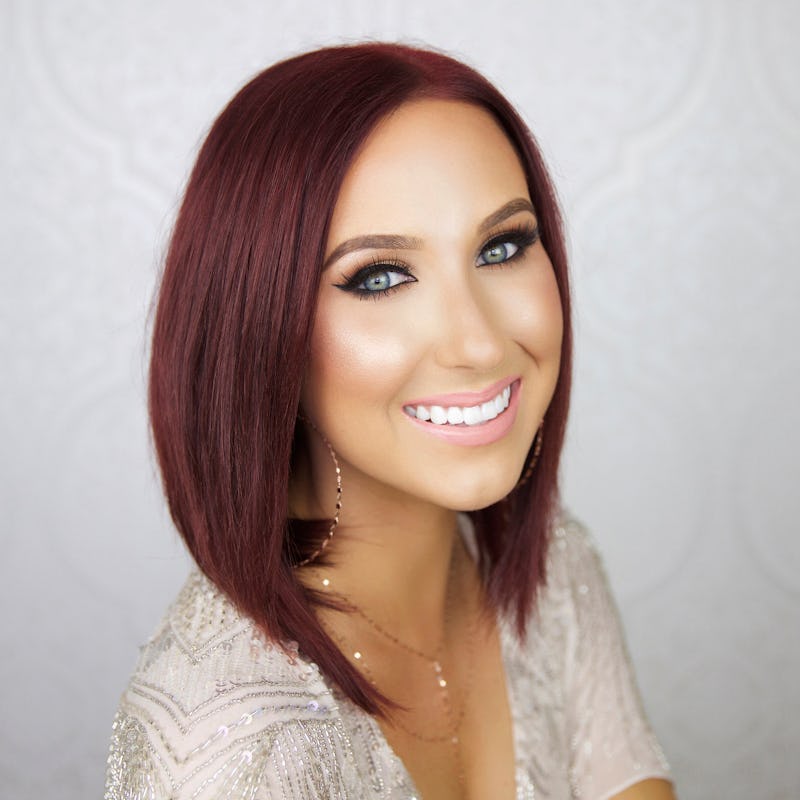 The internet is, without a doubt, one of the best places to find the best details on products you'll want to snag and products you should avoid. Sometimes, these reviews get a few clicks while other times, beauty products make the internet obsessed. Considering that the digital beauty community continues to grow rapidly, several beauty products have completely enraptured beauty junkies, many of which the internet is positively crazy about. From highlighters to makeup removers to liquid lipsticks, these seven beauty products are internet-approved and steadily approaching cult status.
It's really no surprise that internet is the reigning authority on beauty products. After all, it's the ultimate for crowd-sourcing opinions, whether it's the comment section of a makeup product photo on Instagram or a YouTube beauty review video. That's where I have discovered some of my favorite beauty products, and I know I'm not the only one!
While some products may come and go, some of the internet's most obsessed over products are becoming classic staples in the beauty world that continue to make the internet light up with excitement. If you want in on the action, I've got some of the internet's most loved products.
1. BECCA x Jaclyn Hill Champagne Pop
BECCA x Jaclyn Hill Champagne Pop, $36, Amazon
Jaclyn Hill's entire Champagne Glow collection was an internet sensation, but Champagne Pop is still making the web go bananas. This beauty was so internet famous that BECCA made it permanent.
2. ColourPop Ultra Matte Lips
Colourpop Ultra Matte Lip in Notion, $6, Colourpop
Colourpop's affordable pricing and gorgeous shades have made it an internet favorite. Plus, it's commonly named as one of the best alternatives for another internet-favorite, the Kylie Lip kit.
3. Kylie Cosmetics KyShadow
Kylie Cosmetics KyShadow Bronze Palette, $42, Kylie Cosmetics
This list wouldn't be complete without Kyshadow. Not only is this product only sold online, but during its debut, it sold out in a minute — a single minute. Plus, the twitter reactions are proof enough that this product is viral gold.
4. Magnetight Age-Defier
Dr. Brant MAGNETIGHT Age-Defier, $75, Sephora
Talk about a viral sensation! This cutting-edge mask uses a magnet to remove the product from your face. Not only is it good for your skin, but it's fun to watch others test it out.
5. Bath Bombs
Lush Cosmetics Bath Bomb in Intergalactic, $8, LUSH
Lush may seem to be the reigning queen of bath bomb production, but one search for the product, and you'll find tons of alternatives all over the internet. Imitation is the sincerest form of flattery, right? Plus, it makes these babies one of the many products the Internet loves.
6. Morphe
Morphe 35O Palette, $23, Morphe
Brushes, shadows, sponges — you name it, and Morphe has it at a fantastic price. That's probably why it's easily one of the most popular brands from beauty YouTubers. These beauty influencers have skyrocketed Morphe to one of the internet's most well-known products.
7. MAC x Selena
A product that lighting up the internet right now is actually a collection of them. The MAC x Selena collection was one of the year's most highly anticipated collections, and it's all sold-out. With the amount of internet hype it's gotten, it's not really that surprising.
If you haven't given these Internet-loved products a try yet, perhaps you should — there's a good chance you will fall madly in love with one of them, too.
Images: Sephora; Courtesy of brands