'Legion' Has An Interesting Villain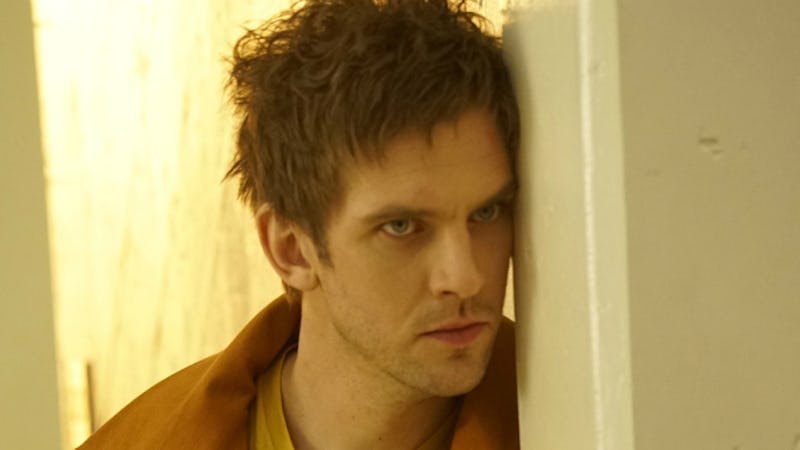 A little piece of the X-Men franchise is coming to the small screen in the form of FX's Legion. The series stars Dan Stevens as David who was diagnosed as a paranoid schizophrenic at a young age, but the truth is that David is one of the most powerful mutants in the world (and possibly Professor Xavier's son, depending on how closely the show adheres to the comic book canon). The first Legion trailer revealed the series to be another mind-bending show from the always brilliant Noah Hawley (Fargo), and now Hawley is divulging even more secrets at New York Comic-Con, including hints on who or what the Legion Season 1 villain will be.
For David, the monster of the story is not one he can see. When you cannot trust your own mind then it is hard to gain any real sense of perspective on the world. David has what it takes to be a hero, but first he needs to understand the full extent of his abilities. "This journey isn't necessarily racing toward a battle with an enemy, so much as it is dealing with the enemy within," Hawley explained to the panel on Sunday.
Before David can fight any enemies from without, he needs to be able to trust himself and his instincts. This is an absolutely fascinating position to put a show's protagonist in, and it is a hook that will likely draw in even non X-Men fans to the show. David's struggle to separate reality and fiction within his own mind makes him the ultimate unreliable narrator.
"We live in a very tumultuous time ... and there's a lot of intolerance ... and I think a lot of that is sort of inside us," Hawley said. "The great thing about who this character is [David] is that before he can have an opinion about anybody else he has to figure out his own s***."
David may very well be the protagonist and antagonist in his own story, and the uncertainty such a bold story move creates is all part of the fun. Sure, Hawley could have structured the show so Noah would be the good guy facing off against some larger than life evil, but seeing him battle himself first and foremost is so much more interesting. Legion could be a totally new kind of superhero show where the emphasis is not on saving the day, but on the main character saving himself.
Nothing about Legion is going to be straightforward and just because Hawley is not naming an external bad guy does not mean David won't have one to face. Thanks to the strange world inside David's mind it is going to be hard to tell which characters are real and which ones are manifestations of David's genius, but duplicitous brain. As Hawley put it, so much of the world of Legion is about "people being different." If you go in expecting clear cut heroes and villains you are going to be disappointed, but if you want a wild, superhero-tinged ride about a guy who may be the villain in his own story, then you are going to love this show when it premieres in early 2017.
Images: FX Networks (2)
Additional reporting by Martha Sorren.