Tim Curry's Thoughts On 'The Rocky Horror' Remake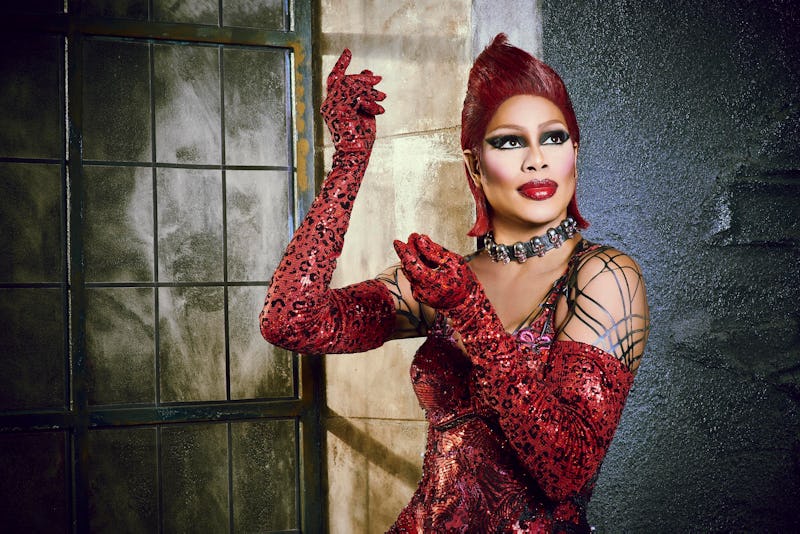 There are a lot of reboots, remakes, revivals, and reimaginations coming out of Hollywood these days, and we can now add one more to the list. FOX is remaking The Rocky Horror Picture Show for a two-hour television special, which is quite the undertaking. Luckily, it looks like it's going to be a diamond in the rough. After all, the special even managed to bring back the original Dr. Frank N. Furter for a cameo. But, what does Tim Curry think about Laverne Cox's portrayal of the role he made infamous?
Well, it seems like he gives Cox's performance a very enthusiastic thumbs up, according to Vanity Fair. The outlet reported that during FOX's presentation to the Television Critics Association in Los Angeles, Kenny Ortega (the reboot's director, producer, and choreographer) recounted that Curry was taken back by Cox's performance even before the final filming began.
"I'll never forget the first day of rehearsal. Laverne was standing at the piano getting ready to sing 'Sweet Transvestite' for the first time. And Tim [was] sitting next to the pianist. And when she finished [singing], the first voice that came up was, 'Brava,' from Tim Curry. And that is what we have felt throughout this whole experience working with Tim Curry."
The modern cast seems like they embraced the camp, while still maintaining respect for the absolute icon that the film has become since it debuted over 40 years ago. Cox told Vanity Fair that she didn't really think about how to make her portrayal of Dr. Frank N. Furter different than Curry's, instead she focused on "how we're going to tell the story through my instrument and be true to the spirit of what is intended."
It sounds like Cox tackled the iconic role with respect it deserves, and I am so excited to see her portrayal when the special presentation of FOX's Rocky Horror Picture Show: Let's Do The Time Warp Again premieres this Thursday, Oct. 20. After all, when Tim Curry gives you his endorsement, you know you are doing it right.
Images: Steve Wilkie, Miranda Penn Turin/FOX