See The Super Cute Kylie Cosmetics Phone Cases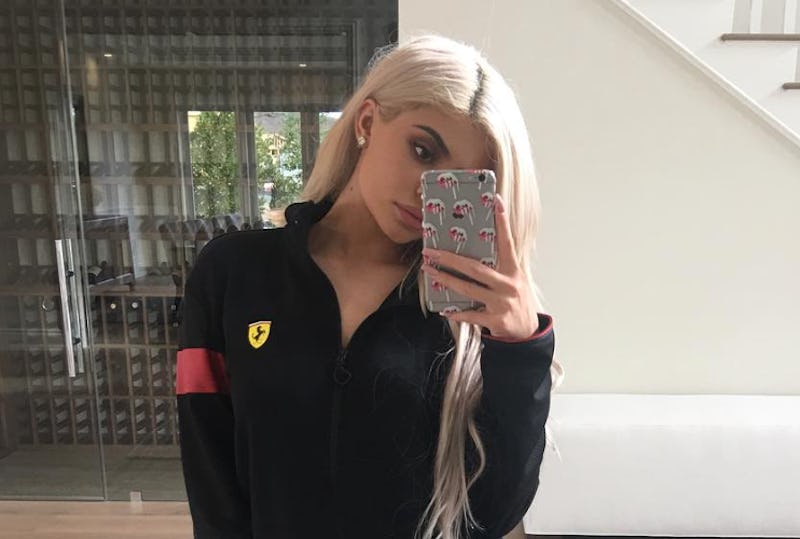 If there is one thing Kardashians, Jenners, and Kardashianners do better than most, it's branding. Kylie Jenner's Kylie Cosmetics is known for its recognizable and on-its-way-to-iconic dripping lips logo. Since the company is essentially still in its infancy, I can't christen the image as iconic just yet but it's certainly working on earning that status. As part of further branding efforts, Kylie Cosmetics phone cases are on the horizon and should be available soon. What do they look like?
Well, they feature the lips logo because duh! We don't know the exact launch date of these cute cases that allow you to display and express your love for the makeup brand. I would think that they will cruise onto the brand's site, which is its sales platform, in time for the holiday shopping rush.
The Kylie Cosmetics logo is familiar and represents the brands cornerstone product — matte liquid lipstick— as well as its fearless leader and her famous pout. I love that the brand is branching out with merch. While Jenner has done a black makeup bag with the lips logo, she has yet to do shirts or hoodies. But I am going to venture a guess that it won't be long before we can wear Kylie Cosmetics gear on our bodies. That said, accessories, in the form of phone cases, are on the way.
Jenner took mirror selfies, teasing her personal phone case. Kylie Cosmetics fans will certainly want one of their own and to have the same kase as Kylie... unless, of course, hers is kustom. This case is clear, with white dripping lips. I am almost distracted by how awesome Jenner's eyelids look in this pic. She is rocking a glossy sheen that is really hard to pull off IRL, because wet look lids can get messy and product can migrate. But she is killing it.
Here's another look at the phone case that Jenner is using. She might have created variety of cases, giving her customers choices. Or she may only sell this case as a unifying thread between her and her army of fans. Or she may offer shoppers something other than what she has. TBD, people! TBD!
Jenner is actively using a Kylie Cosmetics phone case and has a prototype. So these should be available the masses sooner than later.
This is a screen grab from Jenner's app, noting that the phone cases are coming soon. It sounds like they have been manufactured and are ready to go when the time is right. Be patient.
Images: Kylie Jenner/Instagram (3)