Bustle's Editors On Trump, Disney, & More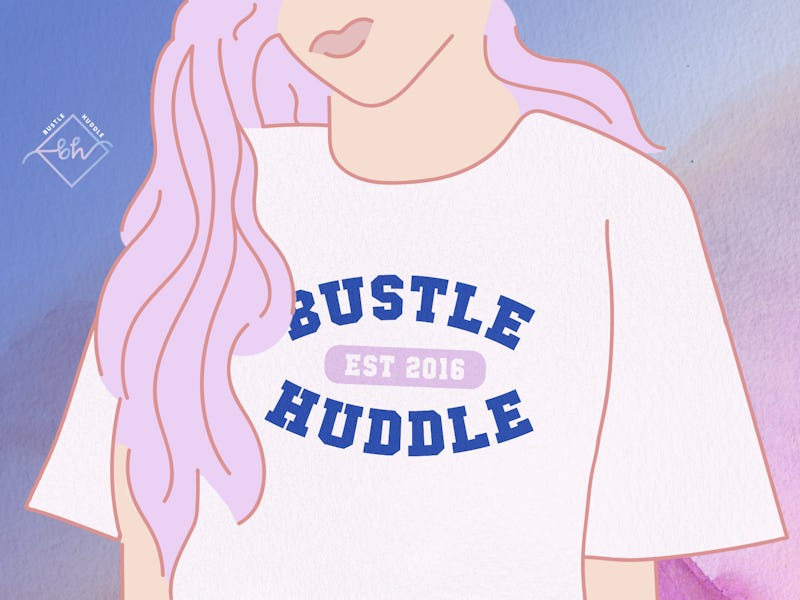 Hello, hellooo. Hope you all had an amazing weekend! The bad news: it's still only Monday. The good news: tomorrow is not Election Day (remember how stressed we all were this time last week?). Oh, and you're officially one day closer to Thanksgiving. If that's not something to look forward to, then I don't know what is.
So, yes, you're going to hear more about Trump and this new post-election world we're living in, but there's also a lot to look forward to. Keep your chin up! Here's what Bustle's editors talking about on Monday, Nov. 14 – the good, the bad, and the WTF.
Trump + 60 Minutes
President-elect Donald Trump certainly had a busy weekend. On Sunday, Trump appointed two members of his White House staff – RNC Chairman Reince Priebus will serve as White House chief of staff and Steve Bannon, the Trump campaign CEO and executive chairman of Breitbart News, will serve as chief strategist and senior counselor – a move that firms up what Trump's administration will look like.
While Bannon's new role specifically is already sparking controversy and concern, Donald Trump's appearance on 60 Minutes for his first television interview as president-elect of the United States was equally as frustrating. Highlights of the interview include Trump's plans for a wall along the Mexico border, a pledge to deport millions of immigrants, and his Supreme Court picks, which ultimately would work to overturn Roe V. Wade, the landmark Supreme Court ruling that legalized abortion. Sigh.
One Thing You Can Do: It's never been clearer than after seeing Tuesday's results that our nation is divided. That's why the Urban-Rural Pen Pal program is helping to bridge that gap by starting conversations between kids from different backgrounds. Maybe we really can bring the country together in the future.
Beauty And The Beast + Empowerment
Told you there was some good news today! Disney released the official trailer for the live-action Beauty And The Beast this morning and it's exactly what fans have been waiting for: a look at The Beast, Lumiere, Mrs. Potts, and Cogsworth. See for yourself:
So good, RIGHT?! Beauty And The Beast, which hits theaters March 17, 2017, looks just as magical and breathtaking as the '91 film.
Fun Fact: As a twenty-something and not a teen, Belle is actually the oldest Disney princess. Whoa.
Women's Health + Mike Pence
Four words that bring up so. Many. Mixed. Feelings. Pence has been vocal about his conservative, pro-life stance, having been quoted as saying that Roe V. Wade should be "consigned to the ash heap of history where it belongs." That's why many Americans have started donating to Planned Parenthood in Pence's name. The dig feels so good, but the money's also going to a great cause, so keep it up!
Shopping Break: Still feeling heartbroken over the election results and need a pick-me-up? These #ImStillWithHer shirts will help to show your support for Hillary Clinton, regardless of the outcome.
Love Trumps Hate Shirt, $16, Amazon
Joe Biden + Memes, Memes, Memes
In what can only be described as the best silver lining to the post-election anxiety many Americans are feeling, Joe Biden & President Obama's bromance was taken to the next level when memes about the duo pranking Trump started popping up all over the Internet. Jeez, I'm really going to miss these two.
Quote Of The Day: "I'd like to get into a time machine, go to the future and divorce my future husband, then get BACK in the time machine and find young Joe Biden to propose immediate and irrational marriage to him..." — Bustle's own Emma Lord, on the precious pictures of young Joe Biden that are taking the Internet by storm. Ditto, Emma, ditto.
What To Watch: The past seven days have been stressful, amirite? You deserve a break. Why don't you turn off the real world for an hour and tune into the fabulously dramatic Vanderpump Rules tonight at 9/8c on Bravo. (You're welcome in advance.)
Design: Chelsea LaSalle, Alyssa Foote/Bustle