These Small Acts Will Make Change Post-Election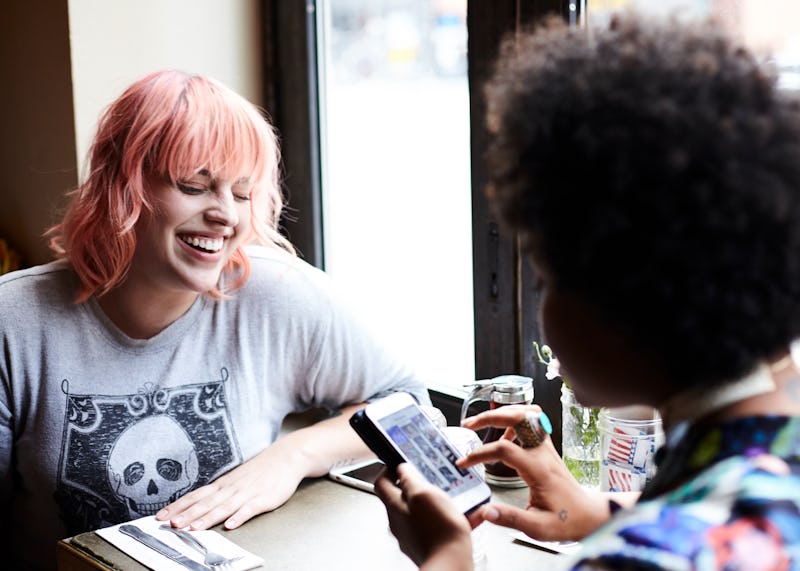 Since results from the 2016 presidential election have rolled in, many of us are looking for small, daily ways we can take action to protect our rights and unify as a country. It might feel like an overwhelming or even impossible task, but the truth is, there are small ways to get involved post-election that can make a serious difference in our country. "I'm using #smallacts in particular to highlight acts of kindness and empathy as a political action," explains Celeste Ng to Bustle. "When you're faced a group whose stated aims are intolerance, empathy is the best form of resistance."
Ng, the Cambridge, Mass.-based author of Everything I Never Told You, published in 2014, and Little Fires Everywhere, forthcoming in Fall 2017, is the creator of the #smallacts movement on Twitter — and even in the immediate afftermath of the election, it's already gotten a lot of positive attention from social media users. "I was horrified by Donald Trump's election, as well as the sheer number of hateful acts and intolerant statements made in the days following," Ng states. "In the face of such a huge problem, I felt powerless and demotivated myself. So I tried to think of small, tangible actions I and others could take to spread tolerance and fight the hate being fostered by the incoming administration, and started tweeting them out."
From there, the hashtag spread rapidly. While we all approach political and social change through different points of view or places of privilege, it's good for everyone to remember that even the smallest acts can make a big difference. It can feel overwhelming to feel that you might need a certain income to be able to donate to a charity you believe in, or that you need a particular skill set to be able to organize politically. In fact, there are many ways to make small acts into forms of political action.
"What we're fighting here goes beyond politics: We're fighting for the values of tolerance and inclusion, which in my view are core American values," Ng explains. "Spreading empathy through acts of kindness is one way to start.
One excellent form of small act resistance comes through books. As Ng explains, "I've bought copies of books that fight intolerance — Jackie Woodson's Brown Girl Dreaming, Leslie Jamison's Empathy Exams — to donate to local schools; I plan to do Claudia Rankine's Citizen next." While obviously books do cost money, many of these books — or similar ones that have important themes of diversity and intersectionality — are available at your local library. You can also encourage friends to each chip in to buy books and then rotate them between you.
Staying involved with your local community can also make a world of difference when you're trying to combat hate crimes and dangerous stigmas right at home. For example, Ng explains, "I've emailed my neighborhood listservs — which have been reporting hate crimes in our area — with the MA attorney General's new hotline for reporting bias-based incidents, as well as the Southern Poverty Law Center's suggestions for what to say when you encounter everyday bigotry."
Many people experience the "bystander effect," where they witness acts of racism, sexism, homophobia, or other forms of bigotry, and feel they don't know how to respond. Sharing resources for how to combat bigotry can help people feel more secure and safe standing up for others in daily life.
For Ng, small acts that combat intolerance are not new; in fact, many of them have stayed with her since she was young. "When I was about 12, I was at a bus stop with my sister and some relatives in downtown Cleveland when a man approached and began shouting at us," she tells Bustle. "He was hurling slurs, telling us to go back to 'Korea or Vietnam or wherever the hell you came from.' He spat at us. We didn't know what to do. Then a nearby woman came over and told him to leave us alone. She stayed with us until the bus arrived and got on with us. I'll never forget how she spoke up when she saw us being threatened — it reminded me that we're not alone, and that there are good people out there who will help. I keep her in mind, and I try to be that person whenever it's called for."
In terms of where she sees the hashtag going, Ng urges people to stick with the movement — and not just from behind their computer screens. "I've been thrilled to see people latching onto the #small acts hashtag," Ng states, "though I'd love to see more. A small acts revolution. Most important to me, though, is that people are inspiring each other, and that those who feel helpless are seeing they're not alone — or actually helpless, for that matter."
Images: Bustle; all tweets used with permission of their users.