Here's How Kylie Cosmetics Holiday Glosses Differ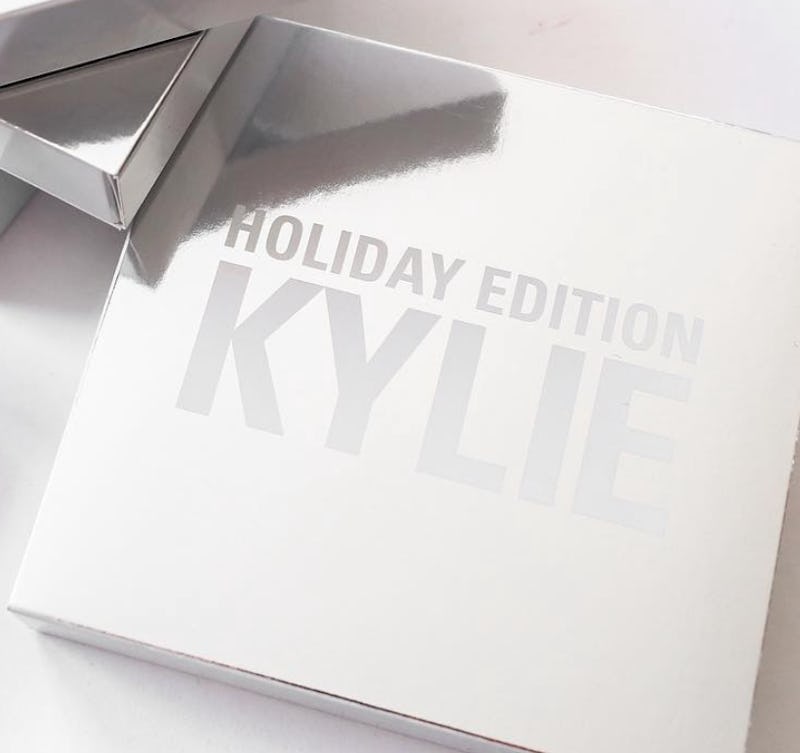 It's always best to shine brighter than ever before, both in life and on your lips! Kylie Cosmetics issued Kylie Glosses earlier this year, with three nude-hued, mega shiny lippies accompanied by a music video. The brand has since added more glosses, including gloss versions of popular matte Lip Kit shades. Now, Kylie Jenner has added new gloss shades to her 2016 Holiday Edition Collection, which is packaged in festive, silver boxes and tubes. But there is a major difference with these glosses, besides the tubes and the hues. How are the new Kylie Glosses different?
In a Snapchat video revealing the shades Jolly and Naughty, which are deep, dark hues, Jenner confirmed that the these glosses have a new, exclusive formula. The pigment is richer and the texture is shinier than before.
The Kylie Cosmetics Holiday Edition Collection arrives on Monday, Nov. 21 at 4 p.m. ET/1 p.m. PT. As always, the products will be available for purchase at the Kylie Cosmetics site.
I have several of the Kylie Glosses and can attest to their intense shine and insane pigmentation. So the fact that these are even more pigmented and even shinier? That means you are in for some megawatt and mirror-like shine if you plan to pick up any of these for your pout.
It's now time to observe the holiday shades.
As Jenner says in this Snap, the Holiday Edition glosses are "brand new, super exclusive formulas. They're super rich, pigmented, and way shinier than my other glosses."
Naughty is a ripe, bad-girl-gone-badder red.
Jolly is more of an oxblood-like berry.
There are other glittery glosses that are part of the 2016 Holiday Edition Collection, like Cupid.
And the golden Noel can top any other lipstick you choose to wear.
The formula upgrade, to more pigmented and shinier, isn't the sole change that Jenner has made to her glosses since launching the product. The originals came with brush bristles that were too long and ended up splaying and warping. She quickly upgraded the Kylie Gloss wands to have shorter brush tips. It was an essential amendment to the packaging of an otherwise amazing offering.
Hurry up Nov. 21 and get here.
Images: Kylie Jenner Snapchat (2); Kylizzle Snapchats/Instagram (3); Kylie Cosmetics/Instagram (2)