People Are Going Crazy Over KL Polishes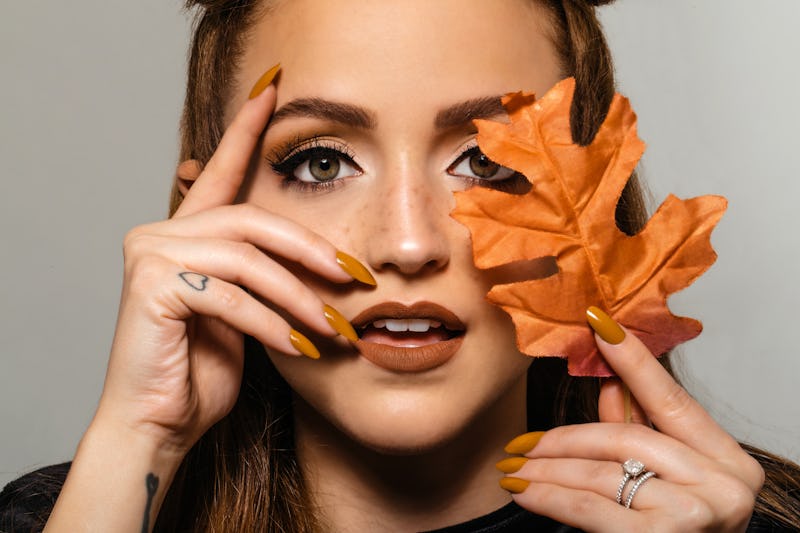 In case you've been living under a rock for the last few months, you should know that Kathleen Fuentes, AKA KathleenLights, created her own nail polish line. She might have teased her fans for a while about the KL Polish launch, but it's definitely worth the wait. The six shades are finally here, and it's causing some excitement on social media. It's clear to see that people are obsessed with the shades already.
Even when KL Polish was just an idea on Twitter, people were freaking out about it. So it only makes sense that the launch would draw some major attention. After collaborating with brands like ColourPop and Makeup Geek for years now, Fuentes has finally created her own products. The six nail polish shades are all absolutely gorgeous, and I'm not the only one who thinks so either.
Since KL Polish went live at 12pm EST on Nov. 18, people have been sharing their excitement on social media. Not only are they excited about the collection, but the price as well. Each KL Polish is only $8.50, which makes the entire collection $51. That's a small price to pay to get in on one of the most exciting launches of the year.
It's not every day that a YouTuber gets the chance to come up with her own beauty collection. Collabs are one thing, but this is a launch that Fuentes has complete control of. Here's what people have to say about the big launch.
No buyer's regret here!
Christmas just got moved up a few weeks.
The struggle is real.
Because when it's cruelty-free, five-free, and made in the USA, you can't go wrong.
I've never seen people so happy to spend money.
She's got a great track record, that's for sure.
Even the nail-less need this launch!
The excitement is real.
Tears of joy might just be spread today.
Needless to say, people are pretty excited about the YouTuber's launch!
Images: Courtesy KL Polish