The 13 Most Romantic Christmas Movies On Netflix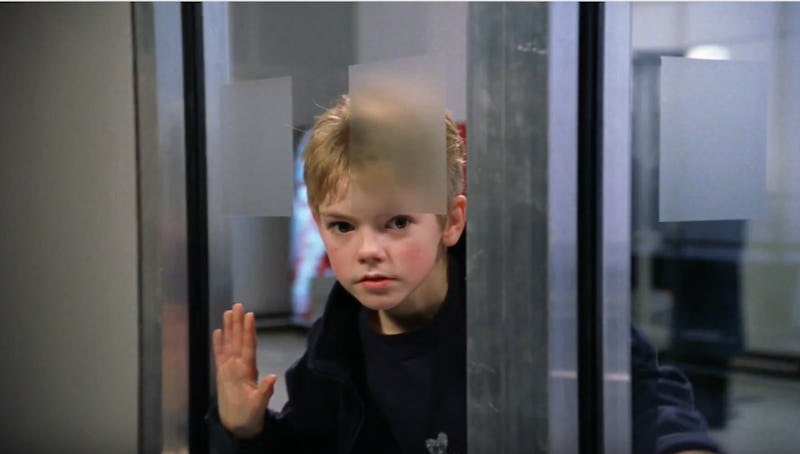 Christmas season is pretty romantic. The sun doesn't shine as bright, the sky is full of grey clouds, and the weather makes it so that you're wandering around town in big, puffy jackets, but it's still the most romantic season we have. It might be because of all the focus on love and family, or because of the mistletoe, but whatever it is, I think we can all agree, there's just nothing quite like Christmas season to get your romantic juices flowing. And I've got the movies to prove it. Below are the 13 most romantic Christmas movies on Netflix that will make you swoon.
Christmas movies tend to be family oriented, but lucky for us, not all Christmas movies are about talking dogs who save a family's Christmas celebration with their adorable mischievousness. (Not that there's anything wrong with that.) If you love romance more than you love adorable puppies, there are still plenty of Christmas movies out there for you. So, if you want to watch movies about Winter star-crossed lovers and Holiday weddings, these 13 romantic Christmas movies you can watch on Netflix are for you.
1. Love Actually
Perhaps the best known Christmas romance, Love Actually, about a group of intertwined adults and their love lives over the Holiday season, is pretty much a must-watch every year.
2. Serendipity
Serendipity isn't overly Holiday themed, but the central love story begins on a romantic, snowy night when two people try to buy a pair of gloves. Is there any meet cute more Christmas-y?
3. While You Were Sleeping
Sandra Bullock makes everything better, even Christmas. In While You Were Sleeping, Bullock plays a hopelessly romantic subway token collector in Chicago who pretends to be the fiancé of her crush when he falls into a coma.
4. 12 Dates Of Christmas
It's Groundhog Day, but with Christmas Eve and a lot more dates.
5. Last Holiday
A holiday romance that stars Queen Latifah — sign me up. Last Holiday follows Georgia (Latifah), a woman who treats herself to an epic winter vacation after learning she only has three weeks to live.
6. The Christmas Card
A Hallmark original Christmas movie, The Christmas Card is full of drama, tears, and TV-approved romance sure to melt your cold, cold heart.
7. Noel
Christmas in New York unites five strangers in Noel, the movie that will have you wondering how you didn't know that Penélope Cruz and Paul Walker starred in a movie together as the world's hottest couple.
8. A Christmas Kiss
Another made-for-TV movie, A Christmas Kiss is a pretty classic Holiday romance, complete with love at first sight and mistletoe.
9. Marry Me For Christmas
Marry Me for Christmas explores the good, old, pretend to be engaged so your family will stop hounding you, trope. Man, that never gets old.
10. White Christmas
A Holiday classic, White Christmas, starring the one and only Bing Crosby, is perfect if you have a fondness for musicals and snow.
11. Christmas Wedding Baby
Family drama takes center stage in Christmas Wedding Baby, a movie about three sisters who face major turning points in their lives around the Holidays. The most romantic story: one of the sisters is sent for a loop before her wedding when her first love shows up as the wedding photographer. Yikes.
12. Just Friends
Watch a pre-Deadpool Ryan Reynolds face his childhood crush while home for Christmas in this Holiday comedy. It's got more laughs than romance, but, hey, it also has Ryan Reynolds, so, I think that makes up for it.
13. Happy Christmas
Happy Christmas really isn't so much a romance as a family drama, but the movie, about a twenty-something screw-up, Jenny, who moves in with her brother and his wife, Kelly, does have an element of romance to it. Specifically, Happy Christmas could almost be described as a friendship romance between Kelly and Jenny, played by Melanie Lynskey and Anna Kendrick, respectively, and it's lovely.
Now sit back, relax, and let these romantic Christmas movies sweep you off your feet. (Or, at the very least, let you forget about whatever Holiday stresses you have.)
Images: Universal Pictures