7 Bizarre 2017 Dermatology Trends That'll Be Huge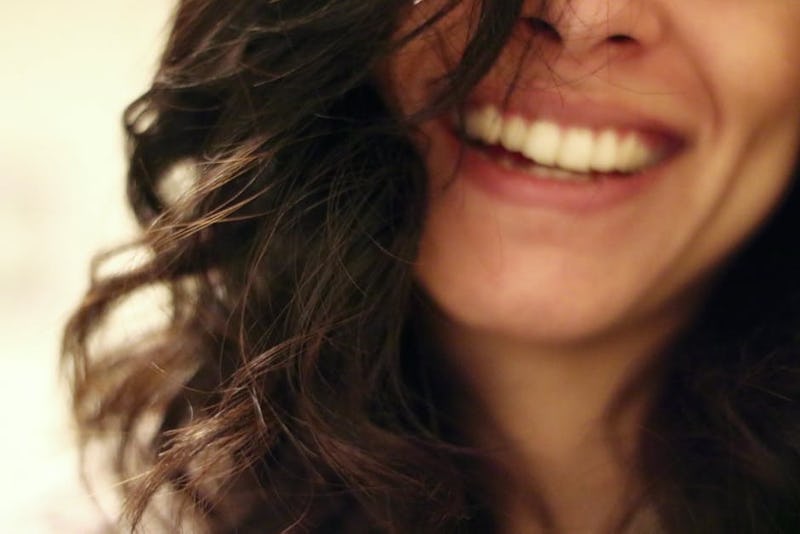 If you're a fan of interesting facials, unique skin treatments, and magical cures for acne, then get excited for 2017. It looks like there will be quite a few bizarre dermatology trends in the new year — just in time for those of us who are ready to try something different.
And hey, isn't that what the new year is all about? As Dr. Jeremy Fenton, of Schweiger Dermatology Group says, "... many people see the new year as an opportunity for self-improvement, including their appearance. People want to feel better about how they look, and that includes bringing out the glow in their face." Or drying up their sweaty underarms. Or fixing their hair. Or finally getting rid of that pesky tattoo.
Because remember — dermatological treatments go way beyond just your face. If you are worrying about something related to your skin, hair, or nails, it may be time to head on off to a doctor. An expert can recommend a course of treatment to cure what ails you, so you can start off the new year feeling your absolute best. Sound like a good goal? Then read on for some of the more interesting procedures you may want to ask about in 2017.
1. Interesting (And Helpful) Treatments For Acne Scars
Nothing is more annoying than finally clearing up your acne, only to be faced with dark scars. If this describes the state of your skin, then you'll likely be pretty excited for the new acne scar treatments coming out in 2017. One of them is the FAST treatment, developed by Dr. Eric Schweiger, which Fenton tells me uses focal treatments, aggressive CO2 lasers, and a full-face Fraxel treatment to even pigment and improve scars. I know, it sounds intimidating. But it works.
2. Snail Goo Facial For Renewed Skin
I love a face mask that contains interesting ingredients. Charcoal, wine, caviar — I'm all about it. So consider me very interested in the EscarGlow® facial, which uses snail secretions to renew your skin. As the facial's creator Dr. Matthew Schulman, a NYC board-certified plastic surgeon says, snail slime "has been used for centuries for its unique healing properties that are attributed to the peptides and growth factors in the snail slime itself." It only takes one treatment to see smoother glowing skin. (Count me in.)
3. Space Age-y Plasma Injections For Hair Loss
If you have hair loss, then you know how devastating it can be to watch all your strands fall to the floor. So let's rejoice in the existence of treatments such as Platelet Rich Plasma injections, or PRP. "Recently, we have found that PRP has numerous applications in the skin, including as a treatment for hair loss," Fenton says. "PRP is a process by which your blood is prepared in order to isolate the platelet rich plasma and your own body's growth factors. These activated growth factors then can help regrow hair and prevent hair loss." Pretty futuristically awesome, right?
4. More Treatments That Involve Lasers
2017 will likely see more people targeting skin treatments on a deeper level, Dr. Adam Gropper, founder of Vivid Face, tells me. And this will mean lasers galore. "Before, procedures like this could be painful, expensive, or require a lot of downtime. But with technological advancements that minimize these drawbacks, I think more and more people around the country are going to start trying them out." Maybe worth a try?
5. Effective Ways To Remove Tattoos
Most people are extremely happy with their tattoos. But some of us feel the tiniest bit of regret, go through a breakup, or simply decide we no longer want skin art. If this applies to you, you're in luck as tattoo removal is officially easier than ever. As NYC-based dermatologist Dr. Bruce Katz tells me, "tattoo application and removal is becoming like application of cosmetics." This is possible with the likes of PicoSure, which uses a laser to get rid of even the most pigmented tattoos. So if you don't want it, consider it gone.
6. Permanent Cures For Excessive Sweating
If you've tried to cure your sweatiness to no avail, never fear. With one to two treatments, a process called MiraDry can permanently stop your "hyperhidrosis", or excessive sweating, Fenton tells me. The non-invasive procedure uses microwave energy to reduce sweating and odor, so book thy sweaty self an appointment ASAP.
7. Skin Care Without A Doctor's Appointment
For the lazy among us, get excited about board-certified dermatologist David Lortscher, MD, and his online prescription skincare called Curology. "You can now get a skincare prescription without ever leaving your couch," he says. "That's what teledermatology has enabled thousands of people to do. This dermatology trend will only grow in 2017 because it's so convenient, especially for more common skincare problems like acne that most people don't want to go all the way to the doctors office for." All you do is take a few selfies, answer a few Q's about your skin, and a dermatologist will prescribe an acne treatment protocol — which will then ship right to your door. Um, sign me up.
And sign me up for all these other treatments, too. It looks like 2017 will be the year of the bizarre dermatological treatment, but also the year of treatments that work. What could be better than that?
Images: Pexels (8)